Healthcare & Pharmaceutical Award Winner 2019 hosted by Global Health & Pharma (GHP)

Instant Consult has been awarded:
Most Innovative Online Medical Consultancy App: Instant Consult ®
& Leading Healthcare App Development Company – Australia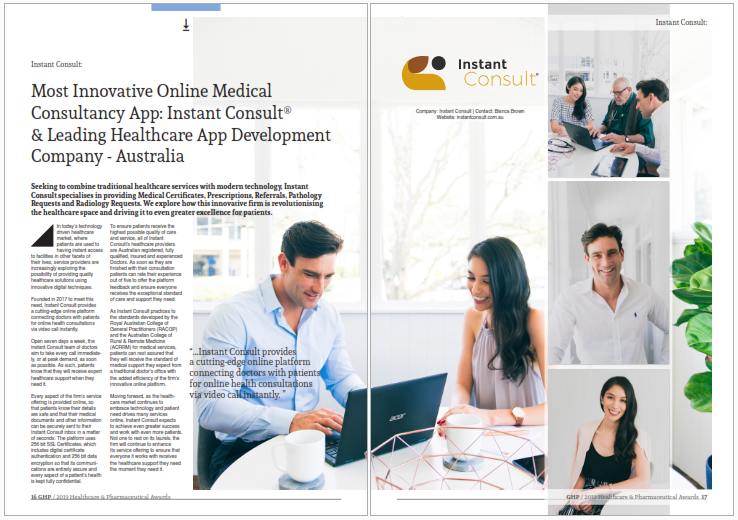 How was Instant Consult selected? GHP explains.
At GHP, our extensive research and judging process is driven by merit meaning that awardees must demonstrate expertise within a given field, dedication to customers service, and commitment to excellence and innovation.
Research was centred around an in-depth evaluation of skills and services on offer. The wider market reputation of each nominee was also taken into consideration.
The Healthcare & Pharmaceutical Awards returns to honour those who provide the highest quality of care and medical products available. We will also pay homage to those whose innovative work within the pharmaceutical industry contributes towards furthering the advancement of patient care in an ever-expanding and demanding sector.
To read the article on Instant Consult's 2019 Healthcare & Pharmaceutical Award: click here
by Katherine Bentine – Awards Executive
Source: https://www.ghp-news.com/issues/healthcare-pharmaceutical-awards-2019/