Need help with erectile dysfunction in Melbourne? Instant Consult provides fast, online access to Australia's most trusted doctors for expert and discreet medical care right from the comfort of your home - or wherever you are in the country.
A Simpler Way to Manage Erectile Dysfunction
Contrary to popular belief, erectile dysfunction isn't just an older guy's problem. It's a very common medical condition that affects men of all ages. It's not a mental health issue either, as the causes of erectile dysfunction can range from physical to psychological factors. In most cases, it's due to underlying causes like heart disease, obesity, high cholesterol, or cardiovascular diseases.
But regardless of what's causing your erectile dysfunction, we can all agree that it can affect men's health in more ways than one. It can bring down your self-esteem and affect your relationships. Plus, with all the stigma and misunderstanding about the condition, getting medical help for ED is easier than done.
That's what Instant Consult is here for. Let's be real: talking about ED isn't easy. It's personal and can be a bit embarrassing. We're here to make this whole process a lot less daunting.
We connect you with licensed Australian doctors accredited by the Australian Health Practitioner Agency (AHPRA), and the Royal Australian College of General Practitioners (RACGP). This ensures that you get medical advice from highly qualified doctors who have passed Australia's rigorous health standards.
No need to drive to a GP clinic or discuss your sexual activities in front of other people. All you need to do is download our app and hop on a video call. The best part is you can choose where and when to make the call!
Want to consult with a doctor in the privacy of your bedroom? No problem. Need to wait for everyone else to go to sleep before getting a consultation? Our doctors are available anywhere from 6 AM to midnight AEST, seven days a week, including public holidays. You can have your consultation at any time and place you feel most comfortable.
At Instant Consult, we understand the importance of discretion, convenience, and comprehensive care in managing ED. And that's exactly what we give you.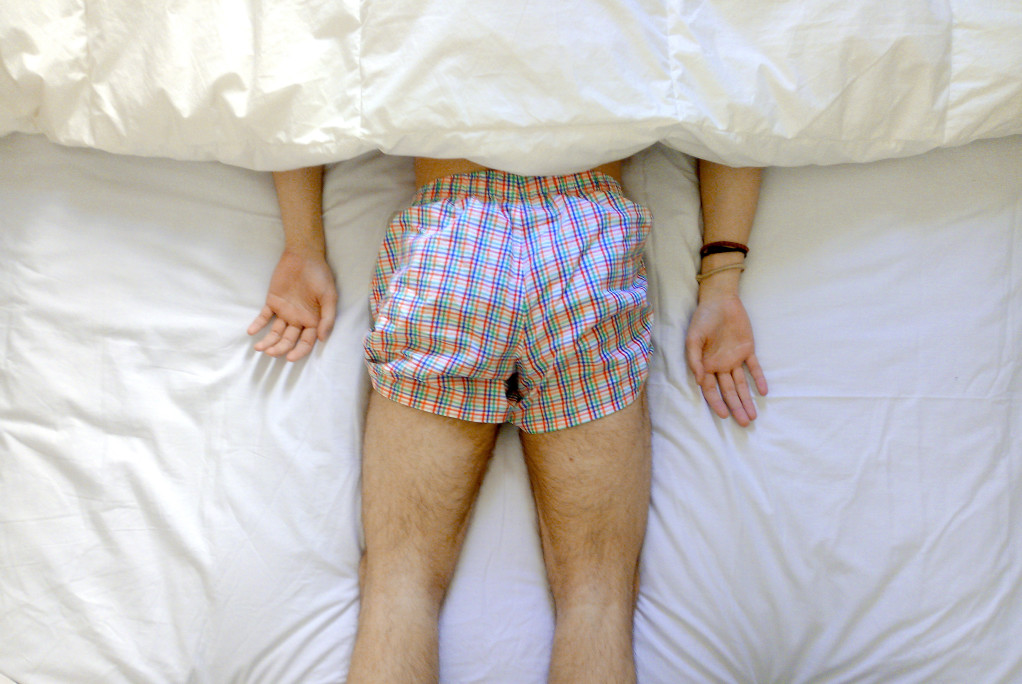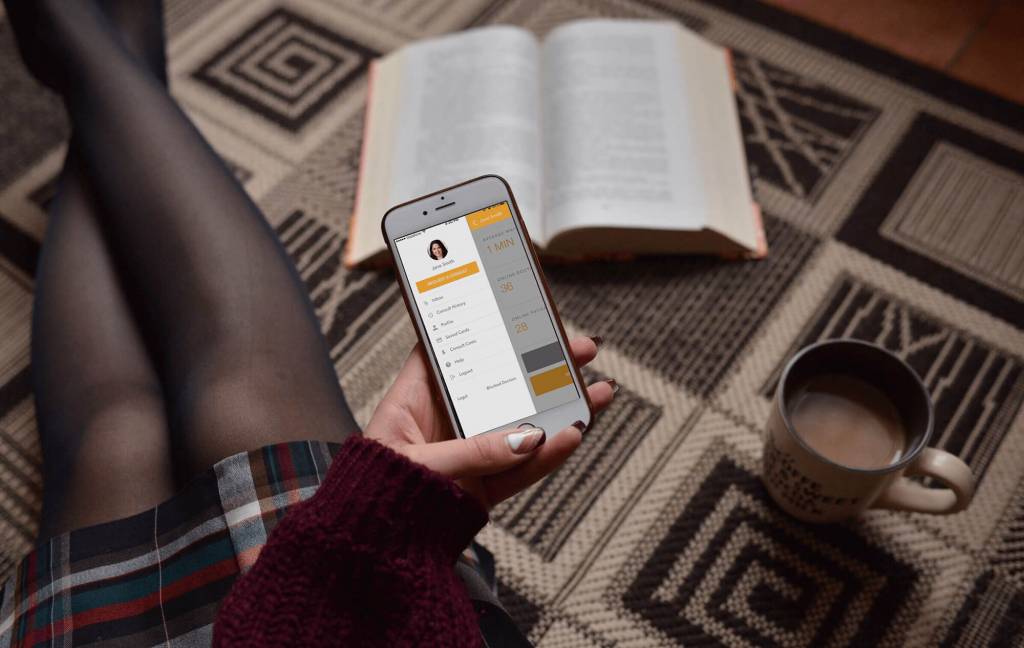 How to Get Help for Erectile Dysfunction in Melbourne
Sign up/ Log in: Start by downloading the Instant Consult app or logging in to our site on your laptop. Sign up or log in to your account and follow the prompts.
Request a Consult: Once you're in, click on "Request a Consult" and follow the prompts. One of our doctors will connect with you within 15 minutes or less.
Talk with Your Doctor: Tell your doctor your symptoms, medical history, and any other information that can help them determine the ideal erectile dysfunction treatment for your needs.
Receive Advice and Care: After your consultation, your doctor will give you advice on treatment options, risk factors, and any lifestyle changes you need to make. If necessary, they may also give you prescriptions to restore your erectile function, like Viagra or Cialis.
Why Choose Online Consultations for Erectile Dysfunction
Convenience: You can chat with a doctor from wherever you are. No need to step out of your house or take time off work. It's healthcare that fits into your schedule.
Privacy: Discussing erectile dysfunction can be tough, especially face-to-face. With online consultations, it's just you and the doctor in a safe, private setting. No sitting in waiting rooms or bumping into someone you know.
Immediate Help: When you're worried about something like ED, waiting weeks for a doctor's appointment can be agonising. Online services offer quicker access, so you can start addressing your concerns right away.
Expert Care: You can get access to doctors anywhere in Australia, not just in Melbourne and Victoria.
Personalised Care: Receive treatment options that are tailored for you. No one-size-fits-all drug therapies, lifestyle advice, or medical interventions. Our doctors provide care that acknowledges your individual needs.
Less Intimidating: Let's face it, talking about sexual health issues can be daunting. Online consultations tend to feel less formal and intimidating than traditional clinic visits. This can make it easier to open up and discuss sensitive issues.
Instant access to chat with a doctor with a comprehensive range of services
With Instant Consult, you can chat with a doctor and get help for a wide range of medical requests, all from the comfort of your home!
1
Medical Certificates
Are you too ill to come into work and need to give your boss a medical certificate? With Instant Consult you can chat with a doctor and get a medical certificate sent directly to your app's inbox, all without getting out of bed!
2
Prescriptions
If you need a new prescription or need to update an ongoing one then you can use our app to instantly chat to a doctor who can prepare your prescription promptly!
3
Referrals
If you have a medical condition that needs treatment from a specialist, one of our GP's can send a digital referral straight to your app's inbox.
4
Pathology Requests
If you need a blood cell count or to check for STDs/STIs or need any other kind of bloodwork you can easily get a pathology request sent to your inbox by any of our fully licensed online GPs. You can then take the request to the clinic of your choice.
5
Radiology Requests
If you require any special kind of diagnostic imaging such as a CAT scan or an MRI you can get a request from one of our online GPs which you can then take to your preferred provider.
Get the Help You Need Anywhere in Melbourne
From the bustling metropolis of Melbourne to Victoria's remote communities and anywhere in Australia, Instant Consult makes medical care for erectile dysfunction more accessible. Our licensed and highly qualified doctors provide a range of healthcare services to help you manage erectile dysfunction wherever, whenever.
Medical Consultation: Chat with our doctors for an initial assessment of your ED. It's a chance to discuss symptoms and concerns as well as get professional advice comfortably and discreetly.
Prescription: If medication is needed, such as PDE5 inhibitors like Viagra or Cialis, our doctors can provide prescriptions online. This means you can receive your medication without having to see a doctor in person.
Medical Certificate: Should you need a medical certificate for work or school due to your condition or its treatment, these can often be issued during your online consultation.
Specialist Referral: If your ED requires more specialised attention, our online doctors can issue a referral for urologists or other specialists.
Pathology Requests: For a thorough evaluation, you might need blood tests to check for underlying health issues like diabetes, high cholesterol, vascular diseases, hormonal imbalances, or prostate cancer. Our doctors can arrange for these pathology tests during your consultation.
Radiology Requests: In some cases, imaging studies like ultrasounds might be needed to examine blood flow and check for penile abnormalities or signs of Peyronie's disease – another common cause of ED. If deemed necessary, our doctors can sort out radiology requests for you, too.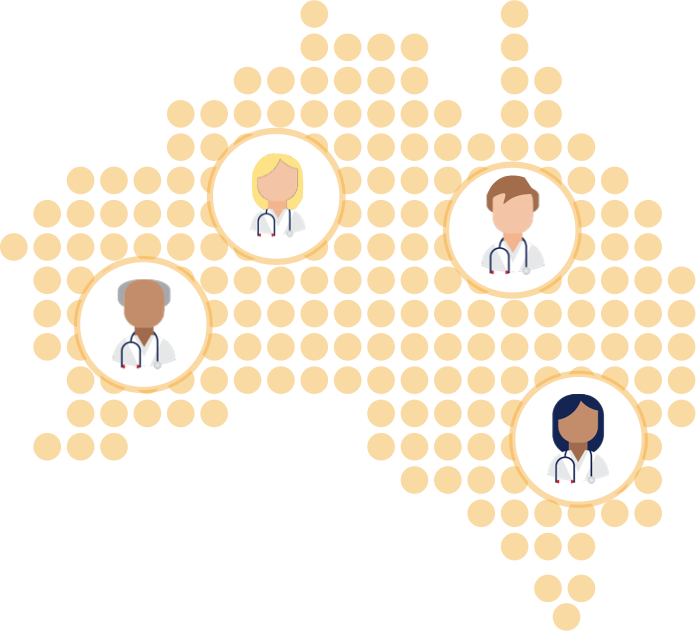 Community of Doctors
Australian registered, fully qualified, insured and experienced Doctors right at your fingertips ready for an instant online consult
Frequently Asked Questions
Yes, it's safe to receive ED treatment online, as long as it's from a reputable healthcare provider like Instant Consult. Our doctors are licensed and registered with AHPRA and RACGP, the highest relevant qualification medical practitioners can get in Australia. This means you get the same high-quality healthcare for your ED as you would in a physical consultation.
During your online consultation, you'll discuss your ED symptoms, health history, and any other concerns you have health-wise. The doctor may also ask you about your lifestyle, mental health, and any medications you're taking since some cases of ED are side effects of drug therapies.