650,000+ consults already completed
Speak to a doctor
through video call
From just $45
*Bulk-Billed for patients under 12 months of age
Speak to a doctor through video call
From just $45
*Bulk-Billed for patients under 12 months of age
Online Doctors
Available NOW
6am-midnight (AEST)
7 days a week
Why hundreds of thousands of Australians trust and use Instant Consult™
What can we do for you?
Established in 2018 and never ceasing to innovate, experience the future of healthcare with our platform that provides affordable and effective online doctor consultations. The standout feature of Instant Consult is its unmatched convenience and premium customer service. Forget the hassles of booking an appointment; just "Request a Consult", and connect instantly with the first available Doctor.
Our Doctors are equipped to issue instant Online Prescriptions (also known as eTokens), Medical Certificates, Specialist Referrals, Blood Tests, Pathology Requests, and Radiology Requests all direct to your phone; whilst adhering and surpassing Australian medical telehealth guidelines ensuring follow-up, communication and face-to-face interaction through video call. Our Doctors also provide general medical advice, ensuring that your health concerns are addressed promptly and effectively through telehealth.
Instant Video Calls
Your platform to access
fully qualified Doctors
for an online health
consultation…instantly
We are open every single day of the year. Since establishment of Instant Consult on 1st June 2018 we have never closed our service for even a day. Whether you can't get in to see your regular GP, too unwell to leave your bed, or simply need medically qualified reassurance or advice, we know that when you need to speak to a doctor, time is rarely your friend.
Every day, every night, every weekend, every public holiday and every day in between, we will continue to be an advocate of telehealth and consistently strive for progress, so we are here for Australia when you need us most; day and night, 365 days a year.
Instant Consult™ has been continuously operational for the following consecutive days without pause
Multi-Year Excellence: Celebrating Best Telehealth Company in Australia Since 2018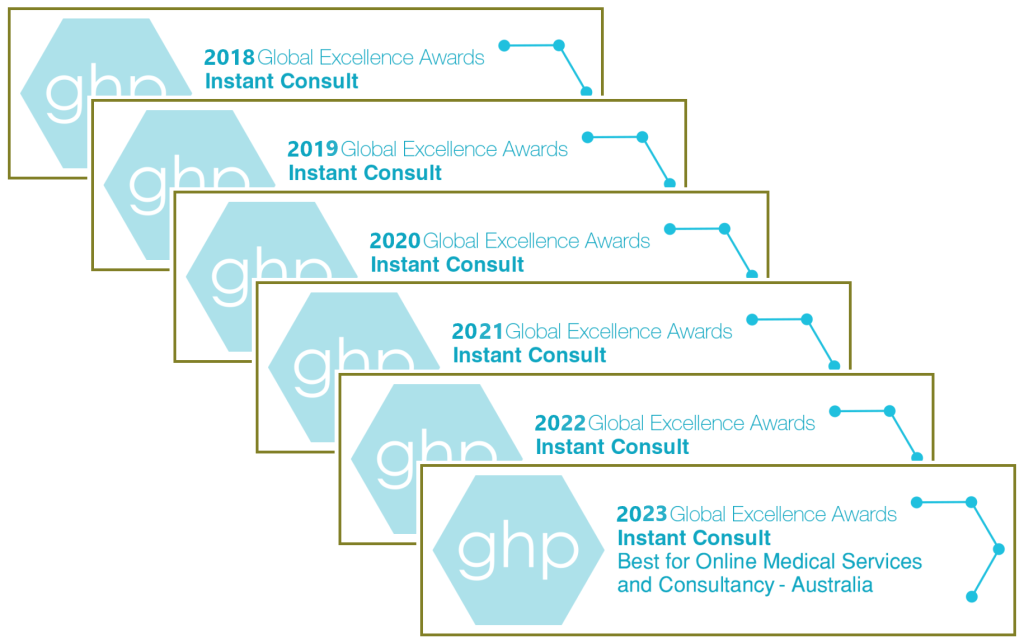 "We are thrilled to announce that Instant Consult has once again been honoured as Australia's award winner by the GHP Global Excellence Awards 'Best for Online Medical Services and Consultancy'. This recognition marks our consistent commitment to delivering top-tier healthcare services since 2018. At Instant Consult, we take immense pride in our mission to provide quality healthcare through telehealth, making it accessible to communities across Australia. This award is a testament to our unwavering dedication to delivering exceptional care and demonstrates our continued excellence in the field. We are deeply grateful to our team and the patients who have put their trust in us, and we look forward to continuing our journey of improving healthcare accessibility and quality nationwide. Thank you for choosing us as your telehealth provider."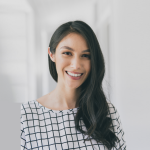 Bianca Brown
Co-Founder & CEO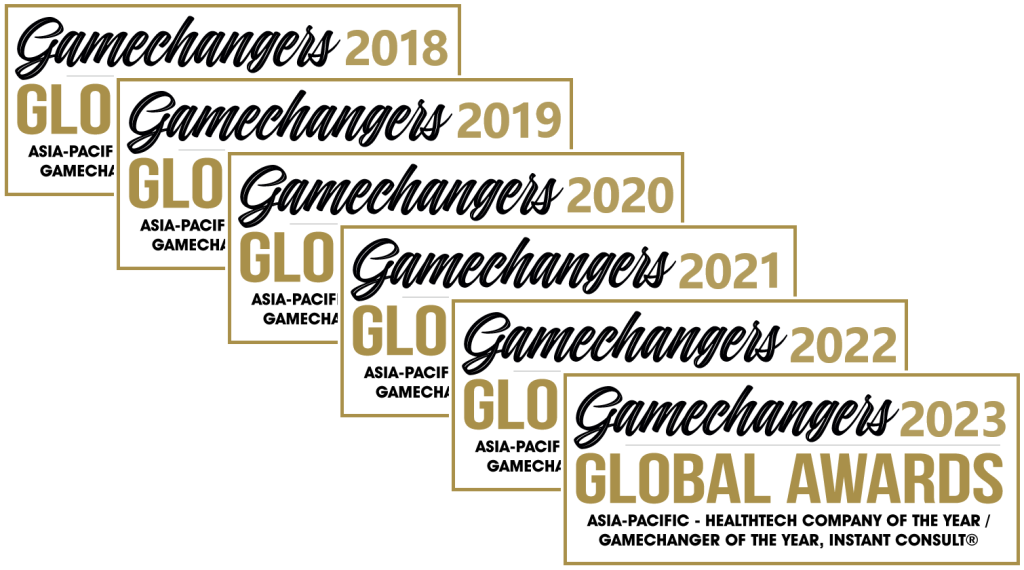 "Instant Consult once again takes home Gamechanger's Global Awards for Healthtech Company of the Year & Gamechanger of the year for the Asia-Pacific. These awards reflect our ongoing dedication to innovation and our steadfast commitment to telehealth since 2018 and into the future. We consistently invest in leading practices to ensure that we can provide essential support to all Australians. These prestigious recognitions underscore our devotion to transforming healthcare access and delivery, positively impacting lives across the country. We extend our heartfelt thanks to our exceptional team and our loyal users who continue to place their faith in us. We are resolute in our mission to enhance healthcare accessibility and quality for every individual."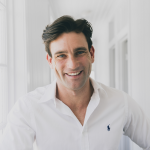 Travis Brown

Co-Founder & Director
Our Doctors
All our online Doctors are fully qualified and are registered with the Australian Health Practitioner Regulation Agency (AHPRA), as required by the Medical Board of Australia.
Instant Consult practises to the standards developed by the Royal Australian College of General Practitioners (RACGP) and the Australian College of Rural & Remote Medicine (ACRRM) for medical services.
Online Doctors Australia
Instant Consult provides a platform for instant connection to a qualified online doctor when you need it – 6am to midnight, 365 days a year.
We have created a way to get affordable and efficient health consultations from anywhere in Australia – from the comfort of your own home, via a computer, tablet, or smartphone. We created Instant Consult to supplement the traditional healthcare system in a convenient way – no need to book an appointment, simply log on and request a consult, and the first available online doctor will connect with you.
Need an Online Doctor? Choose Instant Consult
Instant Consult makes it easy to get access to fully qualified online doctors in Australia at your convenience – no matter where you are in Australia. If you have an internet connection (via Wi-Fi or data), a webcam/video function, speakers, and a microphone, you can take advantage of a simple, easy to use video interface. Our virtual doctors all practice to the standards as set out by the RACGP and ACCRM – both General Practice colleges in Australia.
Services Available with an Online GP Consultation
When you connect with one of our virtual doctors, you will receive an affordable consultation – whether you need advice, a prescription, a Medical Certificate, or a referral. The services available, if clinically appropriate, include:
We have created Instant Consult to be a supplementary service to the traditional healthcare service, making it easier for patients to have access to an online doctor consultation when they need it – no appointments, and less than 15 minutes waiting time.
When you have connected with one of our fully qualified virtual doctors, the consultation timer will begin, and the amount you will pay will depend on the length of time for a consult. At the end of the consult, you will have the advice and any medical paperwork that is deemed appropriate. In terms of cost, consultations start at just $45.
We have ensured that our services are compatible with Medicare, and they can be bulk-billed for patients under 12 months of age (with a valid Medicare card). If you need to pay for your online GP consultation, then you will find the costs are lower than any private practice for a standard consultation.
To get a Doctor's appointment today, you need to be over 17 and living in Australia. Our web doctors can also help with under-17s, but a parent or guardian needs to give permission and be present for the consultation. Children must be logged in on their own accounts; our online GP service cannot offer a consultation for a child on an adult account.
How Do I Access An Online Doctor & Get a Doctors Appointment Today?
We have made it as easy as possible to get access to the Instant Consult service and get your doctors appointment today. If you are on any Windows PC, MacOS or an Android Tablet, you can use a Google Chrome browser. If you have a smartphone, our Android/iOS app is the best way to access the service.
If you have any questions, we have a support team available on the phone or by email to help.
Choose Instant Consult to get access to a qualified online GP today. Read Less

Instant Consult's distinguished Medical Advisory Board is composed of leading experts in the field, ensuring the highest standards of medical guidance and oversight for our cohort of 100+ doctors and telehealth services.
Community of Doctors
Australian registered, fully qualified, insured and experienced Doctors right at your fingertips ready for an instant online consult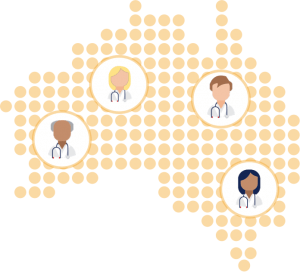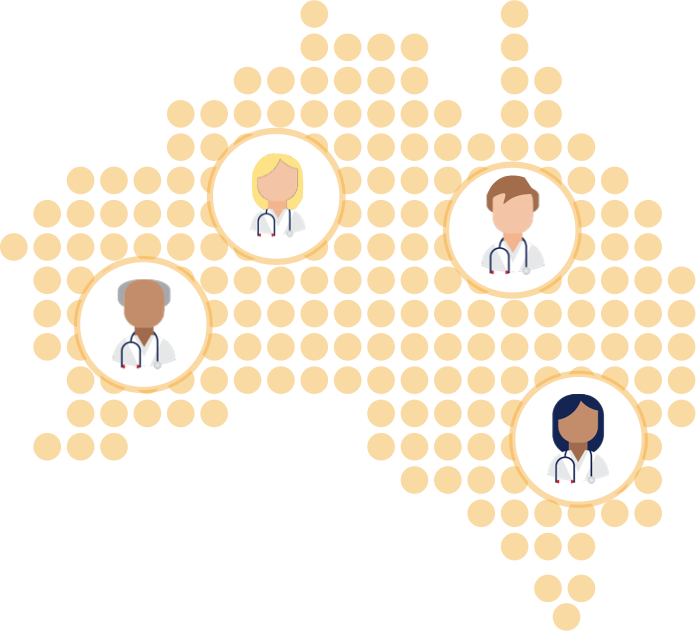 Expert medical advice at your fingertips with Instant Consult
Connect with qualified online doctors instantly!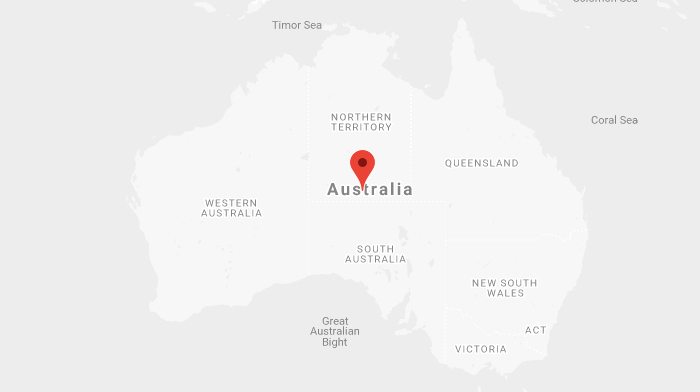 Do you need to speak to an online doctor today?
No need to book an online doctor appointment, our web doctors can connect with you instantly.
Speak to a dr online for Medical Certificates, Prescriptions, Referrals, Pathology Requests and Radiology Requests.
You will be connected with the first available online doctor in Australia for your health consultation.