Regularly testing for sexually transmitted infections (STI) is one of the most responsible things you can do when you are sexually active, along with using protection. It helps protect your health and the health of any sexual partners that you may have.
Online STI Testing With Instant Consult
At Instant Consult, we have made it easy to get an online STI test. We have pathology collection centres throughout Australia where you can have pick up your STI test conducted and find out if you need further treatment. Once you have completed doneyour STI test at your local pathology centre, you will be notified when your results are received, along with when to request a follow-up appointment to discuss your results.
Why Choose Instant Consult for STI Testing?
You may think you need an STD/STI test after taking an STI test online quiz. Some symptoms may be present if you have contracted an STI, but it is important to note that not all infections will show symptoms.
When you book an STI test online through Instant Consult, you will usually get your results in 2-3 business days, and you can be sure that you will receive the best advice from a qualified doctor regarding your results.
How does online STD testing work?
If you need an online STD test, the best thing you can do is get in contact with Instant Consult as soon as possible. Basically, our platform connects you with a qualified online GP with extensive experience in sexual health. All you need to do is log onto the platform and request a video consultation. You won't have to leave your home or waste time travelling to your local sexual health clinic.
During the video consultation, talk to the doctor about your symptoms or personal situation, and they can send you an STD test, which you can email or print and present at any pathology collection centre across Australia. The results should be received within 2-3 business days where a member of our support team will call you to schedule a follow up consult with the requesting doctor, where you can discuss the results and any other concerns you may have. If you have not heard from a member of our support team within 3 business days of your test, please call Instant Consult Support on 1300 003 310.
How Do I know I need STI testing?
You might be a little unsure about whether you have contracted an infection, which is perfectly understandable. Some cases don't manifest into physical symptoms, so it's important to be careful if you're engaging in sexual activity, particularly if it is unprotected.
What symptoms should I be looking for?
As outlined before, you may need to consider STD testing even if you don't have any noticeable symptoms. If you do have symptoms, be on the lookout for the following:
A skin rash
Redness or some degree of swelling in the genital region
Painful urination or sex
Unusual discharge from the penis or vagina
Genital itchiness
Red bumps, warts or sores (genital region, mouth, anus)
If you have any or many of these symptoms, it might be worth checking out online STD testing through Instant Consult. Having these symptoms doesn't mean you automatically have a sexually-transmitted infection; however, it is certainly worth getting yourself checked out at the very least.
Book an online STI test today
We make it easy to get the help you need at a time to suit you. When you request a consult, there is a wait time of fewer than fifteen minutes. We are also open 365 days of the year, from 6 am to midnight so, we can work around your schedule.
Should your results show that you need treatment, we can send your prescription direct to your phone where you can collect it from your nearest pharmacy, or you can order it online from chemistwarehouse.com.au and have it delivered to your door.
Instant Video Calls
Your platform to access fully qualified Doctors for an online health consultation…instantly
What medications are used for STD testing?
Most infections are treated with a course of antibiotics. If you are prescribed antibiotics, you must remember to continue taking the drug for the entirety of the course, even if the symptoms do subside quite quickly.
To treat gonorrhoea, your doctor will likely prescribe antibiotics like cefixime or ofloxacin, whereas about of syphilis will likely warrant a strong dose of penicillin. If you have contracted an infection but
your partner hasn't, your GP may still recommend that your partner take the drug as well as a preventative measure.
However, not all infections will require antibiotics. Human papillomavirus (also known as HPV) is generally treated using topical preparations. Basically, this means that the patient will be applying a cream or solution to the affected area, as opposed to taking an oral tablet. While HPV has no cure, the infection will generally clear your immune system within two years. However, genital warts can be handled using a cream like podofilox or imiquimod.
How can I prevent needing STD testing?
There are many ways you can minimise your chances of contracting an infection. Using protection during intercourse is one way of greatly reducing the odds, however, it's important to recognise that condoms are never 100% effective and spreading an infection or bacteria is still possible.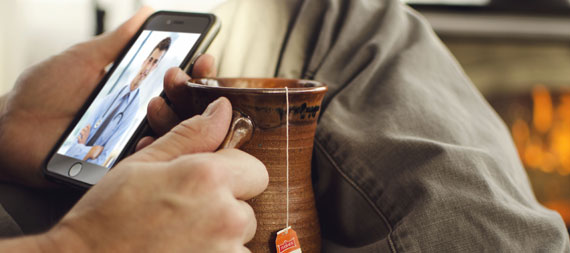 Another preventative measure is to reduce your sexual partners, as this will reduce the chances of you contracting an infection. Education is also a great tool – knowing when you may have an infection is a good way of being proactive and heading to your local sexual health clinic as soon as possible. Try and steer clear of alcohol and drugs before intercourse, as this can inhibit your judgment and you may forget to use protection before proceeding.
Moreover, there is nothing wrong with getting checked often by a professional. Not only does this help you prevent contraction and ensure early diagnosis, it can help limit the spread of the disease to other people.