Get immediate medical attention from after-hours doctors in Brisbane with Instant Consult. Our service is available from 6 AM to midnight (AEST) 7 days a week - no hassle, just high-quality healthcare right from the comfort of your home.
First-Rate After-Hours Doctor Service in Brisbane
Even in a bustling city like Brisbane, finding a reliable and fully qualified after-hours doctor can be challenging. But it shouldn't be. With Instant Consult, getting medical care outside regular hours is easy and convenient.
We know that health concerns don't always stick to regular weekdays. Whether it's late at night, on a public holiday, or over the weekend, our team of qualified GPs is ready to help. No need to wait for your regular GP or travel to the emergency department.
Our after-hours doctors are not just a stop-gap solution; they're Australian-registered and AHPRA-accredited GPs who can provide comprehensive medical care. From diagnosing ailments to writing prescriptions, they can do almost everything your regular doctor can do, but at a time that suits your schedule.
At Instant Consult, we're dedicated to bringing healthcare to you on your terms. Our telehealth service is perfect for busy people who work all day, families with young children, or anyone who finds it difficult to visit a medical centre during regular hours. With us, you're assured of receiving quality medical attention right in the comfort of your own home, not just in Brisbane but in all of Australia.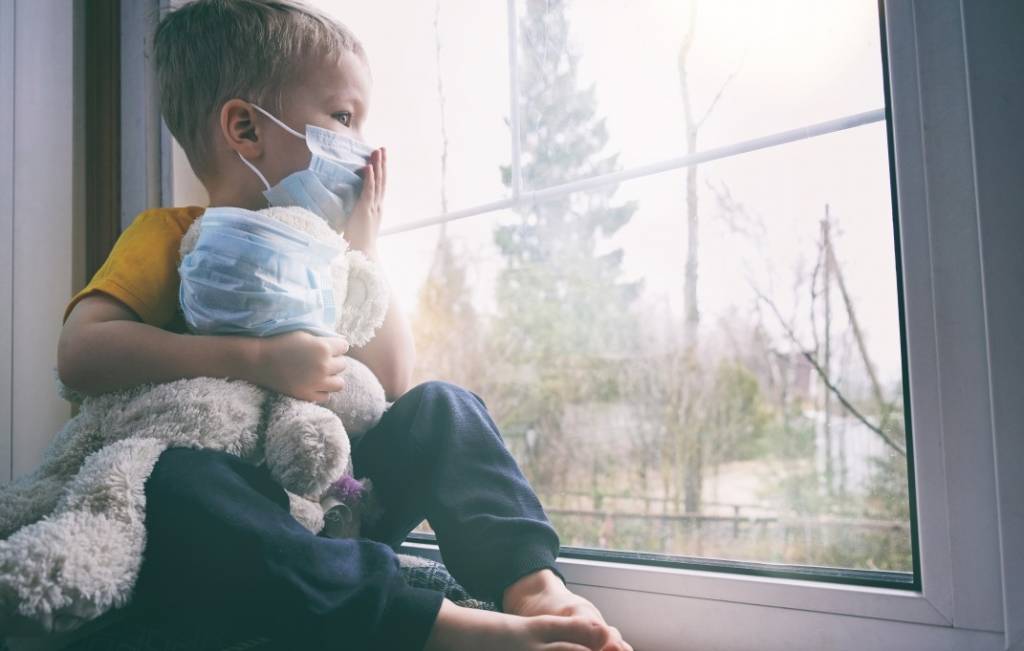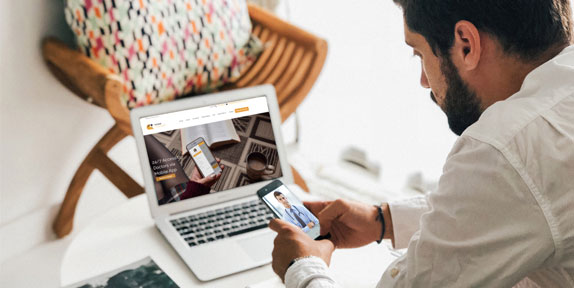 How to Connect With After-Hours Doctors in Brisbane
Book Online Consultation: Download the Instant Consult App and sign up for an account. Click on the "Request a Consult Button" and follow the prompts. An Instant Consult doctor will connect with you within 15 minutes.
Talk to Your Doctor: During the video consultation, tell your doctor your symptoms, medical history, any medications you're taking and other information they might need to make an informed assessment of your medical needs.
Receive Advice and Care: Your doctor will give you medical advice based on the information you provided. When clinically appropriate, they may also provide you with prescriptions, referrals to specialists, or requests for X-rays and blood tests.
What Can Our After-Hours GP Help You With?
Our diverse team of Australian-registered and AHPRA-accredited GPs can provide a wide range of medical services and support beyond your regular GP clinic's opening hours.
General Consultations: Got a sudden fever or a sprained ankle late at night? Our doctors are available for a chat, offering consultations for all those non-emergency worries that can't wait.
Prescriptions: Run out of your meds on a Sunday? No stress! We can sort out your prescription quickly, so you're never left without your essential medication.
Specialist Referrals: If your condition requires specialist attention, we'll provide a referral to make sure you get the right medical treatment, right away.
Medical Certificates: Need a medical certificate for work or school due to illness? Get it from our doctors without waiting for your GP clinic's opening hours.
Pathology Requests: Need a blood test or other pathology services? We can arrange for pathology requests whether it's on a weeknight, the weekend, or even on a public holiday.
Radiology Requests: If you need an X-ray, ultrasound, or other imaging services, our doctors can facilitate radiology requests, helping you get the diagnostic imaging you need promptly.
Instant access to chat with a doctor with a comprehensive range of services
With Instant Consult, you can chat with a doctor and get help for a wide range of medical requests, all from the comfort of your home!
1
Medical Certificates
Are you too ill to come into work and need to give your boss a medical certificate? With Instant Consult you can chat with a doctor and get a medical certificate sent directly to your app's inbox, all without getting out of bed!
2
Prescriptions
If you need a new prescription or need to update an ongoing one then you can use our app to instantly chat to a doctor who can prepare your prescription promptly!
3
Referrals
If you have a medical condition that needs treatment from a specialist, one of our GP's can send a digital referral straight to your app's inbox.
4
Pathology Requests
If you need a blood cell count or to check for STDs/STIs or need any other kind of bloodwork you can easily get a pathology request sent to your inbox by any of our fully licensed online GPs. You can then take the request to the clinic of your choice.
5
Radiology Requests
If you require any special kind of diagnostic imaging such as a CAT scan or an MRI you can get a request from one of our online GPs which you can then take to your preferred provider.
When to Opt for After-Hours Doctors Over Emergency Services
While our after-hours doctors offer a wide range of healthcare services, they are not meant as a replacement for emergency services. They can only provide urgent care in non-emergency situations.
For serious injuries and severe symptoms like non-stop bleeding, serious chest pains, and difficulty breathing, head straight to your nearest emergency department.
Our after-hours doctor services should only be used for:
Non-Life-Threatening Conditions: If you're dealing with something like a persistent cold, a minor sprain, or a manageable asthma flare-up, our after-hours doctor is well-equipped to assist.
Medication Needs: When you find yourself needing a prescription refill or a new medication outside normal GP hours, don't wait the next day. Our online doctors can give you the prescriptions you need whenever you need them.
Complementing Regular GP Care: In situations where your regular GP is not available, and your health issue isn't an emergency, an after-hours doctor can fill in to ensure you receive consistent care.
Avoiding Emergency Room Waits: Emergency rooms can be crowded with long waits and longer triage protocols. For less severe health concerns, an after-hours doctor can offer more immediate medical attention.
Non-emergency Requests: For urgent but non-emergency needs like pathology or radiology requests, after-hours doctors can provide the necessary referrals and guidance.
Get Quality After-Hours Medical Care with Instant Consult
Australian-Registered Doctors: Our team of fully qualified Australian-registered doctors are AHPRA-accredited and thoroughly vetted to give you the highest quality medical care in Brisbane and beyond.
Convenience at Your Fingertips: Stay comfy in your PJs and still get top-tier medical care. Our telehealth service lets you talk to a doctor from the comfort of your home.
Availability and Accessibility: Our healthcare service extends beyond standard after-hours, including weekends and public holidays, making it incredibly accessible when you need medical attention the most.
User-Friendly Technology: Our platform is designed for ease of use. Booking an appointment, whether for a telehealth session or a home visit, is straightforward and user-friendly, making healthcare accessible to all, regardless of technological savvy.
Comprehensive Medical Services: Our team of GPs can handle a wide range of medical issues, from minor illnesses and injuries to prescription refills and medical advice, ensuring you receive the same standard of care you'd expect during regular hours.
Cost-Effective: If you have a valid Medicare card, we offer bulk billing for patients under 12 months of age. We also have one of the lowest consultation fees in the industry, should you need to pay for your consult on your own. Check out our pricing page for more info.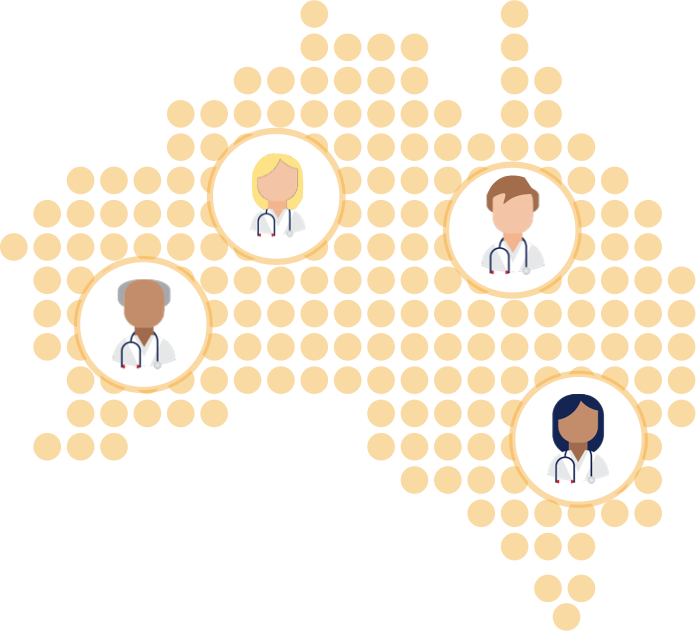 Community of Doctors
Australian registered, fully qualified, insured and experienced Doctors right at your fingertips ready for an instant online consult
Frequently Asked Questions
While both services provide after-hours medical care, Instant Consult focuses on telehealth consultations, offering convenience and quick access. Whereas traditional home doctor services provide home-visiting doctors who do house calls.
With Instant Consult, you get quick and efficient medical advice without the need for the doctor to physically visit your home. This is ideal for people who prefer the convenience of talking to their doctors online or live far away from a house call doctor's coverage area.
While they can provide immediate care and advice, our after-hours doctors do not offer ongoing treatment. We recommend follow-up consultations with your regular GP for continuous care.
After-hours doctors can treat a variety of non-life-threatening conditions such as colds, flu, minor injuries, infections, allergies, asthma attacks, and any other illnesses and healthcare issues that don't require face-to-face consultations.