Get medical care when you need it with Instant Consult, your go-to after-hours doctor service in Hobart. Connect with Australian doctors from anywhere in Australia, from 6 AM to midnight AEST, 7 days a week - even on public holidays.
Health Care at Your Convenience
Health care should fit into your life, not the other way around. That's why our after-hours doctor service in Hobart is designed to fit seamlessly into your schedule.
Whether it's late on a weeknight, during the weekend, or even on a public holiday, our online doctors can provide you with the medical assistance you need right in the comfort of your own home. We have doctors available from 6 AM to midnight AEST, 7 days a week.
With our telehealth consultations, you can talk to Australian-registered and AHPRA-accredited doctors from your couch, the porch, or anywhere in Australia including Melbourne, Sydney, Brisbane, and Perth. This means no more stressful trips to the hospital emergency department for non-life-threatening conditions.
Illnesses and medical concerns don't wait, and they certainly aren't limited to regular clinic hours. Our after-hours doctor service ensures that you're not left without medical care when your regular doctor is not available.
So, whether you're dealing with a sudden fever, require a repeat prescription, or need a medical certificate, our after-hours doctors in Hobart are ready to provide you with the medical care you need when you need it. Trust us to be there for you – from after hours on weekdays, during weekends, and on public holidays – because your health can't wait.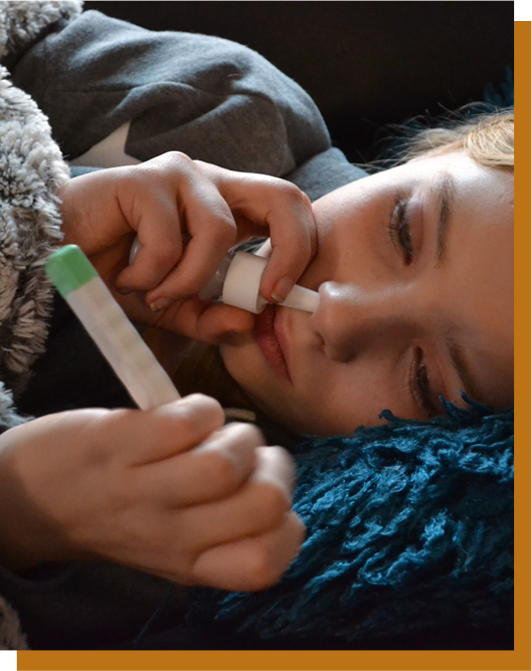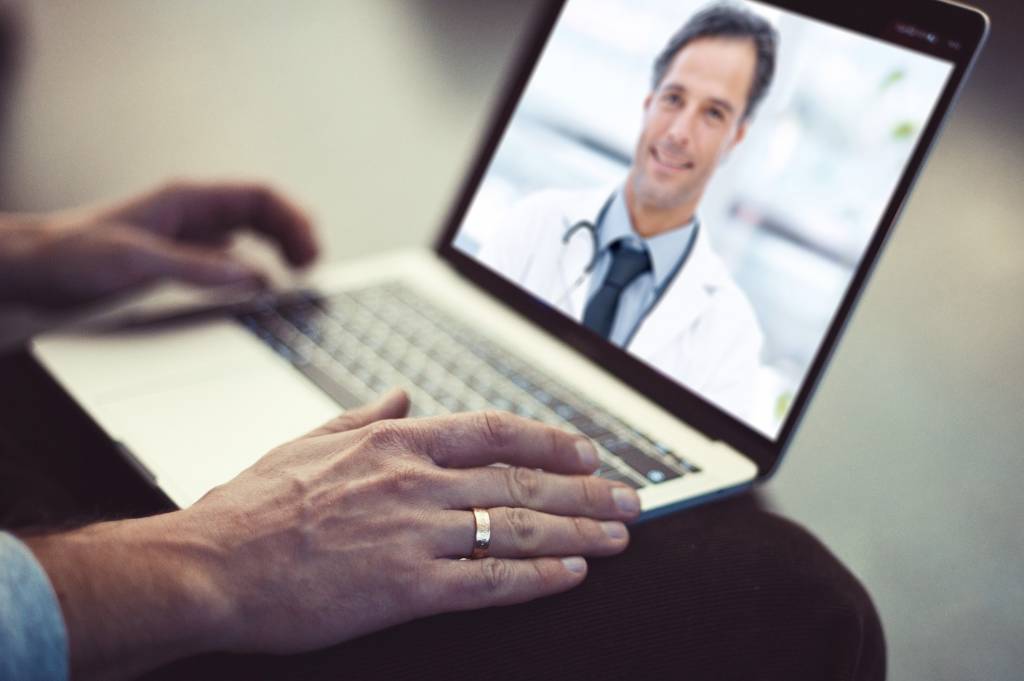 How to Connect With After-Hours Doctors in Hobart
Request a Consult: Download the Instant Consult App. Sign up for an account, then click on the "Request a Consult" button. Follow the prompts. The first available doctor will connect with you within 15 minutes.
Talk to Your Doctor: Tell your doctor your symptoms, medical history, medications, and any other health information they might need to assess your medical condition and determine the medical care you need.
Receive Advice and Care: Your doctor will provide you with medical advice based on your health information. If deemed necessary, they'll provide you with a prescription, a medical certificate, or a referral to a specialist.
When to Choose an After-Hours Doctor Over the Emergency Department
For any life-threatening emergencies, like severe injuries, difficulty breathing, or serious accidents, always go to the emergency department or call 000 immediately. After-hours care is only advisable for:
Non-Life-Threatening Conditions: If you're experiencing medical issues that require urgent care but are not life-threatening—such as minor injuries, colds, flu, earaches, or mild abdominal pain—an after-hours doctor is a suitable choice.
Physical Examination: Instant Consult provides the ability to have a video consultation, as well as upload any relevant photos with the consulting doctor. However, there are some limitations to telehealth, and some conditions will require you to undergo a physical examination in order to receive a proper diagnosis. In these cases, you will be required to seek review with your regular GP or a local GP face-to-face to ensure you receive an appropriate assessment.
Convenience: If you need medical attention after regular clinic hours, on weekends, or public holidays, and you prefer the convenience of a consultation in your own home, an after-hours doctor is the way to go.
Intermediary Care: For ongoing treatment or if you need a prescription refill and your regular GP is unavailable, an after-hours doctor in Hobart can provide intermediary care until you can see your regular doctor.
Avoiding Hospital Waits: If you want to avoid long waits in the emergency department for a condition that's not an emergency, an after-hours doctor can provide timely care.
Medical Advice: When you're unsure about your symptoms and need medical advice, an after-hours doctor in Hobart can help determine if you need to go to the hospital or if you can be treated at home.
Instant access to chat with a doctor with a comprehensive range of services
With Instant Consult, you can chat with a doctor and get help for a wide range of medical requests, all from the comfort of your home!
1
Medical Certificates
Are you too ill to come into work and need to give your boss a medical certificate? With Instant Consult you can chat with a doctor and get a medical certificate sent directly to your app's inbox, all without getting out of bed!
2
Prescriptions
If you need a new prescription or need to update an ongoing one then you can use our app to instantly chat to a doctor who can prepare your prescription promptly!
3
Referrals
If you have a medical condition that needs treatment from a specialist, one of our GP's can send a digital referral straight to your app's inbox.
4
Pathology Requests
If you need a blood cell count or to check for STDs/STIs or need any other kind of bloodwork you can easily get a pathology request sent to your inbox by any of our fully licensed online GPs. You can then take the request to the clinic of your choice.
5
Radiology Requests
If you require any special kind of diagnostic imaging such as a CAT scan or an MRI you can get a request from one of our online GPs which you can then take to your preferred provider.
Why Choose Instant Consult After Hours Service?
Prompt Access: With Instant Consult, you can connect with a doctor within 15 minutes, ensuring you get the medical help you need at the soonest possible time.
Convenience: You can receive medical care from wherever you are in Australia without needing to travel to a medical centre or wait in line.
Bulk Billing: For those with Medicare, consultations can be bulk billed for patients under 12 months of age.
Australian Registered Doctors: All of our doctors are Australian-registered, AHPRA-accredited, and thoroughly vetted to ensure you're getting the highest quality professional medical care you deserve.
Privacy and Security: Your health information and consultations are kept private and secure in an encrypted database.
Round-the-Clock Availability: Our doctors are available between 6 AM and midnight AEST, 7 days a week, including public holidays, to ensure that help is always at hand whenever you need it.
Get Medical Assistance Anywhere in Australia with our After-Hours Health Services
With a diverse team of general practice doctors, Instant Consult provides a wide range of after-hours health services you can access wherever you are in Australia.
General Medical Advice: Chat with AHPRA-accredited doctors anytime after hours and receive expert health guidance on various conditions.
Prescriptions: Get the scripts you need without waiting for regular clinic hours.
Medical Certificates: Skip the waiting rooms and get the necessary medical certificates for your work or school directly after your video consultation.
Specialist Referrals: Gain access to specialist care with referrals promptly arranged by our after-hours doctors.
Pathology Requests: Get requests for necessary pathology tests even if your regular GP clinic isn't open.
Radiology Requests: Get referrals for X-rays, MRIs, or other radiology services no matter the time of day (or night).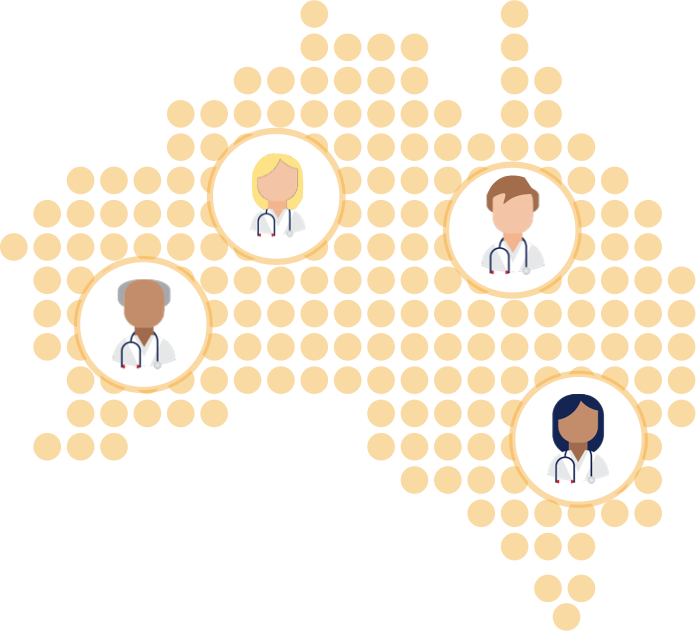 Community of Doctors
Australian registered, fully qualified, insured and experienced Doctors right at your fingertips ready for an instant online consult
Frequently Asked Questions