Keflex, also known by its generic name cephalexin, is an effective treatment for a long list of bacterial infections. The active compound (cephalexin monohydrate) works to prevent bacteria from growing and spreading throughout the body.
This medicine is part of the cephalosporins group which means it is designed specifically to kill the bacteria responsible for your infection. It is not addictive whatsoever.
A doctor may give you a prescription for Keflex medication if you have a bacterial infection in one or more of the following parts of your body:
Throat
Tonsils
Chest
Lungs
Nose
Ears
Skin
Kidneys
Bladder + more
Before you take the Keflex medication
You need to ensure that it is suitable for you before taking it
You must not take Keflex antibiotics if:
– You are allergic to cephalexin monohydrate
– You are allergic to other cephalosporins
– You are allergic to any of the ingredients listed on the packet
– You are allergic to penicillin (difficulty breathing, swelling of the face, itching)
– The packet is out-of-date
– Do not take Keflex suspension if it has been refrigerated for over 2 weeks
Speak to a doctor thoroughly about any allergies you have to food or other medicines
It's important you tell them if you have existing liver, kidney or bowel disease. Also, if you are pregnant or planning to get pregnant you should also inform the doctor of this.
How are Keflex antibiotics taken?
Learn how this medicine is administered
When you get a prescription for Keflex online via Instant Consult, your doctor will give you instructions on the correct dosage, when to take it and how to take it. You will take it either one of two ways: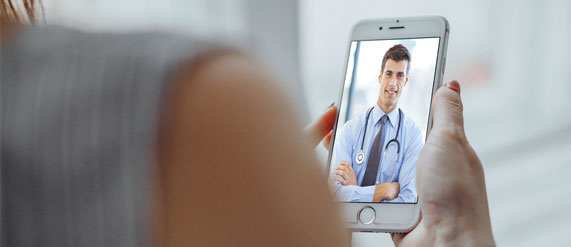 Oral capsules
Swallow the capsule along with a full glass of water. You will usually be instructed to take the capsule(s) every 6 to 12 hours, but your doctor may give you different directions depending on your individual circumstances and the severity of your bacterial infection.
Suspension
Shake bottle and measure accurate dosage with measuring cup. A medicine measuring cup can be purchased from your local pharmacy. Don't attempt to use a teaspoon or other device as it won't give you an accurate dosage.
You can take this medicine with or without food – it has no impact on its effectiveness. You need to continue taking it as long as your doctor tells you to so that it can be fully effective in treating your infection.
Keflex dosages
How a doctor determines the right amount for you to take
The dosage you are prescribed for your Keflex medication will be based on your current medical condition and your previous responses to treatment. For children, the dosage will also be reduced relative to their weight.
This type of medicine is ideally taken at even intervals, so its best to take it at the same time each day. You need to continue taking it until the prescribed batch is finished – if you stop taking it halfway through (even if symptoms have improved) you run the risk of allowing the infection to creep back and regain its strength.
If you finish the batch and notice little-to-no improvement in your symptoms, you should see your doctor again so that you can work out another course of action. In cases like this the doctor may increase your dosage or change you to another medicine entirely.
Effortlessly get a prescription for Keflex online with Instant Consult
Grab your prescription for Keflex antibiotics from one of our online doctors
With Instant Consult, you can speak to a fully qualified and reputable doctor via video call and have all your medical correspondence saved inside the application. It means you will be able to get a medical consultation and prescription for necessary medicines all without needing to visit a physical clinic.
Say goodbye to dealing with receptionists and waiting in queues with other sick people – Instant Consult gives you INSTANT access to a medical professional, so you can get on with getting better. The Instant Consult app is free to download from the Google Play or Apple iOS storefronts and it takes less than a minute to sign up.