Quick Online Doctors Medical Certificates
Quickly and easily get online medical certificates with Instant Consult!
Need a medical certificate today? Skip the clinic visit and get your medical certificate online from Australian-registered doctors. Whether it's for work or school, Instant Consult ensures you receive a genuine medical certificate without the wait.
Fast and Authentic Online Medical Certificates
We get it—sometimes, you're too unwell to step out, or perhaps visiting a doctor's clinic just isn't feasible. Yet, you need that essential medical certificate for your sick leave. That's where we come in.
Instant Consult helps you get your medical certificate online without having to wait for doctor's appointments or spend hours in the waiting room.
Our platform connects you with licensed medical practitioners who can assess your condition remotely. No queues, no travel, just a genuine certificate delivered straight to your inbox. Your well-being is our priority, and we're here to ensure you get the care you need right from the comfort of your home. Get your medical certificate today – fast, reliable, and extremely convenient!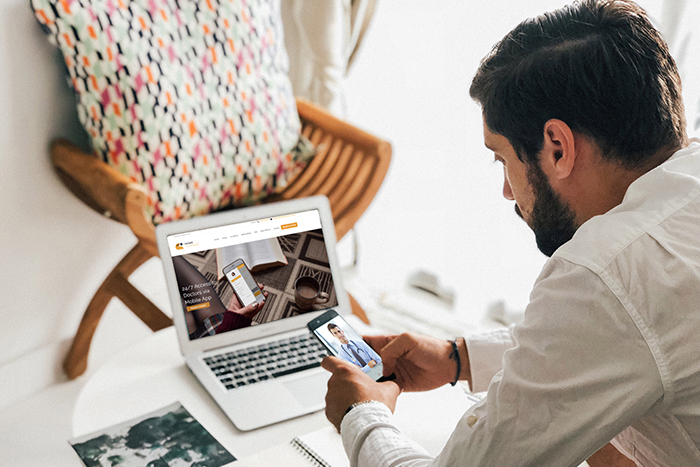 How to Get a Medical Certificate Online
At Instant Consult, we prioritise your convenience and well-being. If you're unable to visit a doctor in person, don't worry. Here's how you can obtain a medical certificate online in just four easy steps:
Book a Video Consultation: Download the Instant Consult App and create or log in to your account. Click on "Request a Consult" and follow the prompts. Our system will match you with a licensed health practitioner for a telehealth consultation.
Connect with a Doctor: Tell your online doctor your health concerns, medical condition, medical history, and the reason you're seeking a certificate.
Get Your Online Medical Certificate: After the online consultation, if deemed appropriate, the doctor will issue your medical certificate. It will be sent directly to your Instant Consult inbox. Note that our doctors do not backdate medical certificates, and will only cover a maximum of 3 days.
Download and Print: Access your certificate from your email or the Instant Consult App, download it, and print it if needed. The medical certificate will remain in your Instant Consult inbox until you choose to delete it.
What Medical Certificates Can You Get?
Single-Day Certificates For Work: Not feeling well and need a day off from work? Ask your doctor for a single-day certificate to prove to your employer that you have legitimate health reasons for missing work.
Single-Day Certificates for School: Need a sick note for missing classes? Single-day certificates issued by our online doctors are valid in universities across Australia.
Single-Day Carer's Certificate: Need a carer's leave to care for a sick household member? If deemed appropriate, our doctors may also be able to provide you with a carer's certificate.
Multi-Day Certificate: If you need more time to recover from your illness, you can also ask our doctors for a multi-day certificate. Note, however, that it would be rare for you to obtain a medical certificate online that covers more than 3 days of leave.
Note that Instant Consult is not suitable if you need the following types of medical certificates:
Mask Exemption
'Fit for Work' Certificate
'Fit to Fly' Certificate
Childcare/'Back to School' Clearance
Centrelink Certificate
University Form completed
Work Cover or Gym Cancellation Certificate
Vaccine Exemptions
A certificate for missing police station attendances, parole or court appearances
Any external forms completed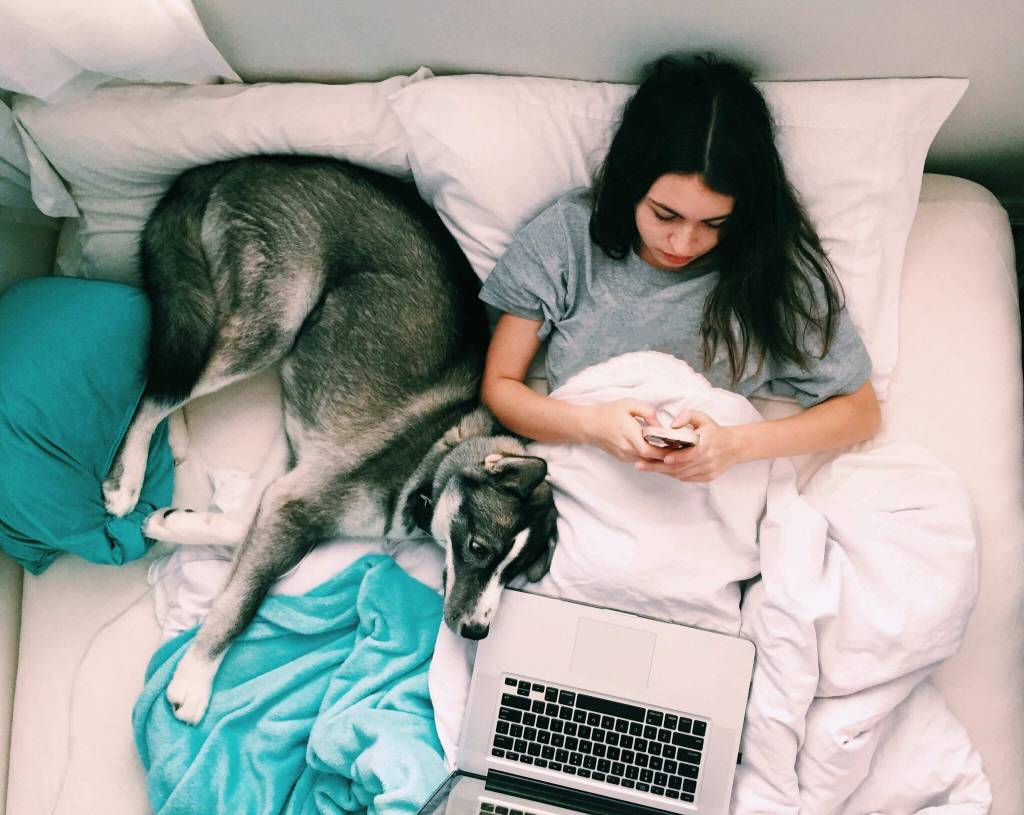 Get Genuine Medical Certificates From Real Doctors
Telehealth services have made obtaining online medical certificates easy and convenient. However, the authenticity and credibility of such certificates are still essential. At Instant Consult, we prioritise your health and trust.
All consultations with Instant Consult are with experienced Australian doctors who practice to the standards developed by the RACGP and the ACRRM for medical services. This ensures that when you receive a medical certificate from us, it's backed by the expertise and credibility of real, qualified doctors. Simple and reliable—that's our promise to you.
Are Online Medical Certificates Legal in Australia?
Ensuring Online Medical Certificates are Valid
The rules for medical certificates are pretty much the same whether an online certificate or one issued by traditional means. To be valid, a medical certificate must have been issued by a medical practitioner who is registered with the Medical Board of Australia. This can be checked very easily by looking up the practitioner's name or medical registration number on the board's website. If the practitioner isn't there, then the certificate is not legal.
In the same way as a face-to-face consultation, an online consultation has to provide a proper assessment of the patient's condition and accurate records have to be kept of the process. Any resulting medical certificate has to be addressed directly to the employer, must be able to be read and understood by a non-medical person and has to contain the following information:
the name of the patient
the name and provider number of the doctor who issued the certificate
dates when the examination took place, when the certificate was issued and when the patient became unfit for attendance at work.
As long as the online certificate adheres to these guidelines, it will be legal and should be accepted by the employer. However, if there are any doubts about the validity of a certificate, it can be challenged by the employer. To do this, the employer first needs to obtain the permission of the employee to speak to their doctor. It's then necessary to present evidence that what is shown on the certificate is at variance with the actual situation. A medical certificate is normally treated as irrefutable proof of the employee's condition, however, so it is important to gather sufficient evidence to successfully challenge it.
Ensuring your Medical Certificate is Legal
Because gp online consultations are so much more convenient than traditional face-to-face consultations and provide better value for money, they continue to increase in popularity. As a result, the issuing of online medical certificates is also increasing, and they are now generally accepted by employers due to their more common usage.
To ensure any medical certificate they receive is legal and acceptable to employers, it's important that employees who are ill or injured obtain their medical certificates from a reputable and registered provider. At Instant Consult, we only use registered practitioners, and we always carry out thorough consultations in a professional manner. You may be sure, therefore, that any medical certificate we issue is accurate and legal.
How Online Prescriptions Work
1
Day and night access to online doctors certificates
Enjoy round-the-clock access to fully registered medical professionals!
2
Online doctors certificates
Easily book a quick consult under 10 minutes and get an online doctors certificate sent straight to your app's inbox.
3
Prescriptions
Whether you need a new or repeat prescription, our prescribing software allows the doctor to easily create a prescription promptly.
4
Specialist referrals
If you have a medical condition that warrants seeing a specialist, you can easily talk to a medical professional and get a referral sent to your app's inbox.
5
Pathology requests
If you require an STI/STD test or any other kind of bloodwork you can instantly talk to any one of our medical professionals and get a pathology request sent to your app's inbox.
6
Radiology requests
For any kind of diagnostic imaging, from cat-scans to MRI's, you can get an electronic referral sent straight to your app's inbox.
Why Instant Consult?
Whether you're recovering from a common cold or just prefer dealing with medical issues in the comfort of your own space, getting the medical documentation you need shouldn't be a hassle. That's why choosing Instant Consult for your online medical certificate needs means you get to enjoy:
Qualified Professionals: All our doctors are Australian-registered and accredited by AHPRA, ensuring you receive genuine advice and certificates.
Convenience: No need for clinic visits. Get your medical certificate from the comfort of your home.
Fast Service: Our platform is designed for quick consultations, ensuring you receive your certificate promptly.
Affordable & Free for Patients Under 12 months with Medicare: If you qualify for Medicare, you can get the consultation bulk-billed (eligible for patients under 12 months of age only). But if you have to pay for your health care privately, our prices are competitive and lower than any private practice for a standard consultation. Check out our pricing page for more info.
Secure & Confidential: We prioritise your privacy. All consultations and data exchanges are encrypted and confidential.
User-Friendly Platform: Our interface is straightforward, making it easy even for first-time users to navigate and request a certificate.
Reliability: With a track record of satisfied users, you can trust Instant Consult for consistent and dependable service.
Get Complete Care at Your Fingertips with Instant Consult's Online Healthcare Solutions
In an era where convenience meets technology, why should healthcare be any different? With Instant Consult, you no longer need to navigate crowded clinics or wait in long queues. Experience comprehensive healthcare right from the comfort of your home with our range of healthcare solutions:
Specialist Referrals: Need to see a specialist? We provide prompt referrals, ensuring you get the expert care you require without the usual wait.
Pathology/Blood Test Requests: No more unnecessary clinic visits. Request pathology or blood tests online, and head straight to the lab when you're ready.
Radiology/X-Ray Requests: Get your radiology or X-ray requests online, streamlining the process and saving you time.
Online Prescriptions: Whether it's a repeat prescription or a new one, our doctors can provide online scripts ready for your nearest pharmacy.
Online Consultation: Speak directly with our Australian-registered and AHPRA-accredited doctors. Discuss your health concerns, get medical advice, or simply have a check-up, all via our user-friendly platform.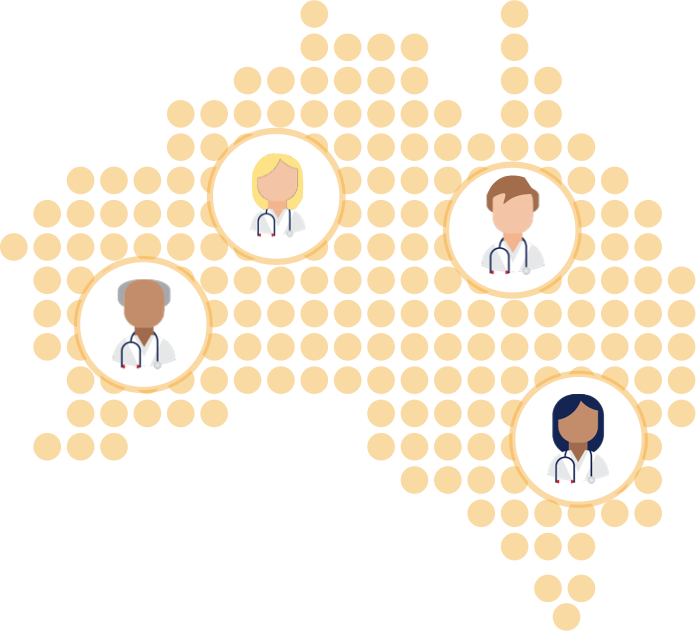 Community of Doctors
Australian registered, fully qualified, insured and experienced Doctors right at your fingertips ready for an instant online consult
Frequently asked questions for obtaining medical certificates online
If this is your first time looking at getting a sick note outside of going to your regular daytime GP, then it's only natural that you would have questions about it. To help do away with any confusion you might have, check out the FAQs below – if your question isn't answered below, don't hesitate to contact us so we can satisfy your curiosity.
No, as with regular face-to-face consultations, our doctors cannot backdate medical certificates. This is because there is no way the doctor can determine if you were too ill to attend work or school in the past, only in your present state.
Yes, our medical certificates are issued and certified by real Australian-registered doctors. It's as legitimate as the medical certificate you can get from a face-to-face consultation.