Get the urgent medical care you need, even if your regular GP isn't available. Instant Consult connects you with fully qualified after-hours doctors in Sydney from 6 AM to midnight AEST (7 AM – 1 AM during daylight savings hours), seven days a week, for fast, reliable healthcare on your own terms.
Sydney's Premier After-Hours Doctor Service
Life's unpredictable, and so are health issues. So when you need care beyond your regular GP clinic's opening hours, our trusted after-hours doctors in Sydney are here for you.
At Instant Consult, we're committed to providing you with the premium medical care you deserve, no matter the hour. Our team of Australian-registered and AHPRA-accredited general practice doctors is ready to assist you from 6 AM to midnight AEST, seven days a week, even on public holidays.
Whether it's a sudden flu, a persistent cough, or anything that can't wait until morning, we're just a call away. Booking a telehealth consultation with our doctors is easy and stress-free. Just download our app, request a consult, and a doctor will connect with you in 15 minutes. No need to drive to a medical centre or spend hours in the waiting room. This means you get medical care when you need it, right in the comfort of your home.
Our service covers the whole of Sydney, the entire NSW region, and all of Australia. From remote aboriginal communities to bustling cities, you can access Instant Consult's health services wherever you are. Quality healthcare anytime you need it – that's the Instant Consult promise.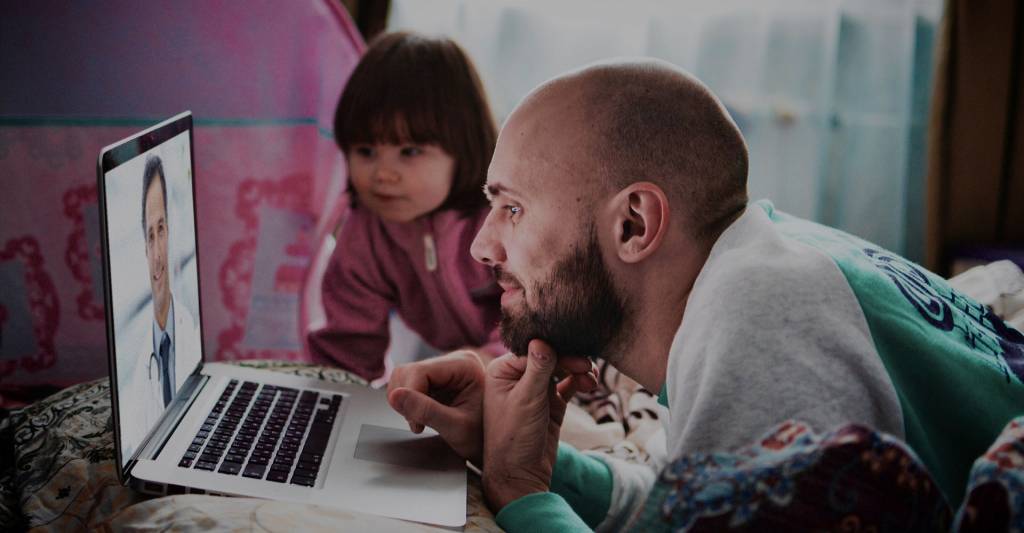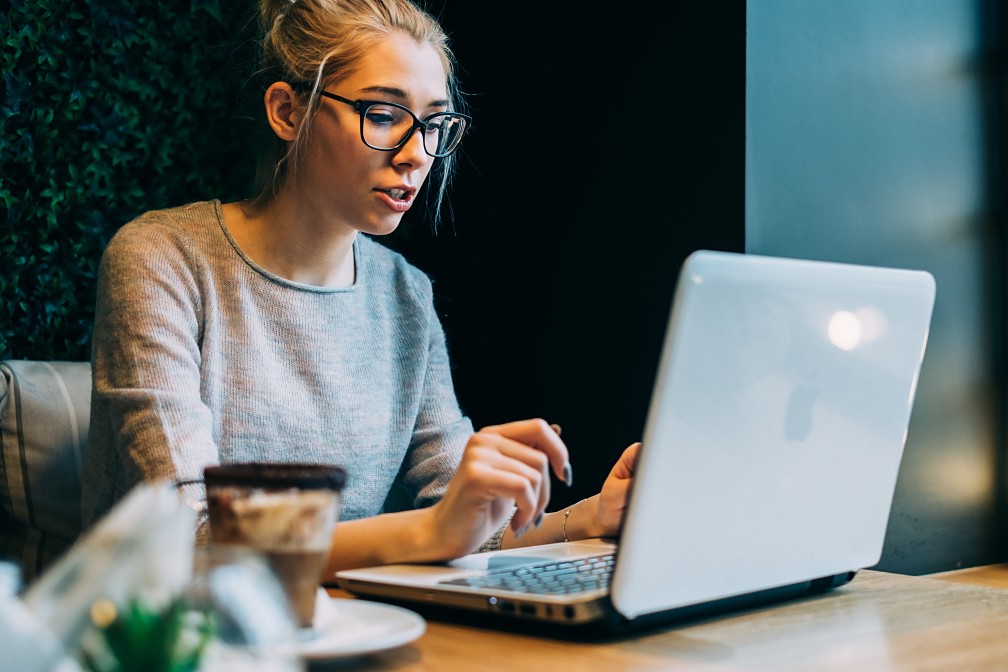 How to Connect With an After-Hours GP in Sydney
Book Online Consultation: Download the Instant Consult App and sign up for an account. Click on the "Request a Consult" button and follow the prompts. The first available doctor will connect with you in 15 minutes.
Talk to Your Doctor: Hop on a video call with your doctor and tell them of your symptoms, medications, medical history, and any other information they might need to make a proper assessment of your health needs.
Receive Advice and Care: After your consultation, your doctor will give you medical advice based on the information you provided. If deemed necessary, they may also provide you with prescriptions, referrals, medical certificates, or lab test requests.
Medical Services Offered By Our After-Hours Doctors in Sydney
Instant Consult's team of AHPRA-accredited health professionals provide a wide range of after-hours services, such as:
General Medical Consultations: Chat with our doctors to address common health concerns and get medical advice for various conditions that do not require physical consultations.
Prescriptions: If you're running low on medication or need a new prescription, our after-hours doctors make it easy. You can maintain your treatment regimen without having to wait for your regular GP clinic to open.
Medical Certificates: When an unexpected illness means missing work or school, you can request a medical certificate from our doctors, whether it's weekdays, weeknights, or weekends.
Referrals: If your situation requires the expertise of someone specialising in a particular field of medical practice, our after-hour GPs can also provide you with specialist referrals.
Pathology Requests: Need blood tests to confirm your diagnosis? Our after-hour GPs can also provide pathology requests if deemed necessary.
Radiology Requests: Get referrals for X-rays and other imaging services anytime, without visiting the emergency department.
Instant access to chat with a doctor with a comprehensive range of services
With Instant Consult, you can chat with a doctor and get help for a wide range of medical requests, all from the comfort of your home!
1
Medical Certificates
Are you too ill to come into work and need to give your boss a medical certificate? With Instant Consult you can chat with a doctor and get a medical certificate sent directly to your app's inbox, all without getting out of bed!
2
Prescriptions
If you need a new prescription or need to update an ongoing one then you can use our app to instantly chat to a doctor who can prepare your prescription promptly!
3
Referrals
If you have a medical condition that needs treatment from a specialist, one of our GP's can send a digital referral straight to your app's inbox.
4
Pathology Requests
If you need a blood cell count or to check for STDs/STIs or need any other kind of bloodwork you can easily get a pathology request sent to your inbox by any of our fully licensed online GPs. You can then take the request to the clinic of your choice.
5
Radiology Requests
If you require any special kind of diagnostic imaging such as a CAT scan or an MRI you can get a request from one of our online GPs which you can then take to your preferred provider.
After Hours Service vs. The Emergency Department
Despite being fully qualified and AHPRA-accredited doctors, our after-hours GPs can only provide non-emergency medical services. If you have a serious injury or are dealing with serious symptoms like severe bleeding and difficulty breathing, you should head to your nearest emergency department immediately.
After-hours services should only be considered for:
Minor But Urgent Needs: For health concerns that can't wait until your regular GP is available, like sudden flu symptoms, minor cuts, or infections.
Medical Advice and Prescriptions: When you need medical advice or a prescription refill and can't wait for your regular GP.
Non-Critical Support: When you require non-emergency assistance, such as medical certificates, pathology requests, or radiology referrals.
Convenience: After-hours services are ideal when your health concern arises during evenings, weekends, or public holidays.
Avoiding Long Waits: Emergency departments prioritise critical cases, so for less urgent issues, an after-hours doctor can be a quicker option.
Why Instant Consult?
Round-the-clock Availability: Our platform is open from 6 AM to midnight AEST, seven days a week. We specifically cater to those times when your regular GP may not be available, providing a reliable healthcare option.
Registered Australian Doctors: You'll be consulting with fully qualified and AHPRA-accredited Australian health professionals, ensuring high-quality medical advice and care.
Nationwide Service: Our services aren't limited to Sydney. You can connect with our doctors all over Australia, making quality healthcare more accessible.
Cost-Effective: If you're eligible for Medicare, our consults are bulk-billed for patients under 12 months of age. Our consultation fees are also competitive and lower than most telehealth platforms, should you need to pay for your consult out of your own pocket.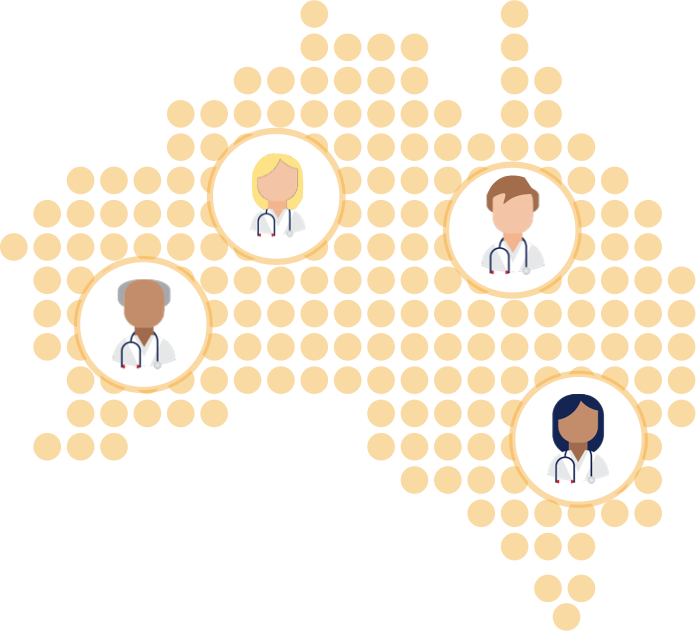 Community of Doctors
Australian registered, fully qualified, insured and experienced Doctors right at your fingertips ready for an instant online consult
Frequently Asked Questions