Live chat with a doctor online, anytime, anywhere
Enjoy quick and easy medical consultations from the comfort of your home with Instant Consult. Chat live with an Australian-registered doctor and get medical advice, online prescriptions, medical certificates or referrals whenever, wherever.
Chat with a Doctor Anytime, Anywhere
Health concerns can arise unexpectedly, yet your doctor won't always be available whenever you need them. Sometimes, visiting a doctor in person is just not an option with your medical condition.
But what if you didn't have to wait in long queues or travel miles for a consultation? What if you could chat with a doctor from the comfort of your home or while on the go?
At Instant Consult, we understand the importance of timely medical care. Whether it's a nagging cough, a sudden rash, or just a general health query, you shouldn't have to wait days for answers. That's why we've made it incredibly simple for you to connect with qualified medical professionals, no matter what time it is or where you are in Australia.
Book a video consultation with the Instant Consult App, and an Australian-registered doctor will connect with you in under 15 minutes. The best part? All Instant Consult consultations are covered by Medicare and bulk-billed for patients under 12 months of age!
Skip the waiting rooms and get the expert healthcare you deserve at your convenience. Book a telehealth consultation with Instant Consult today!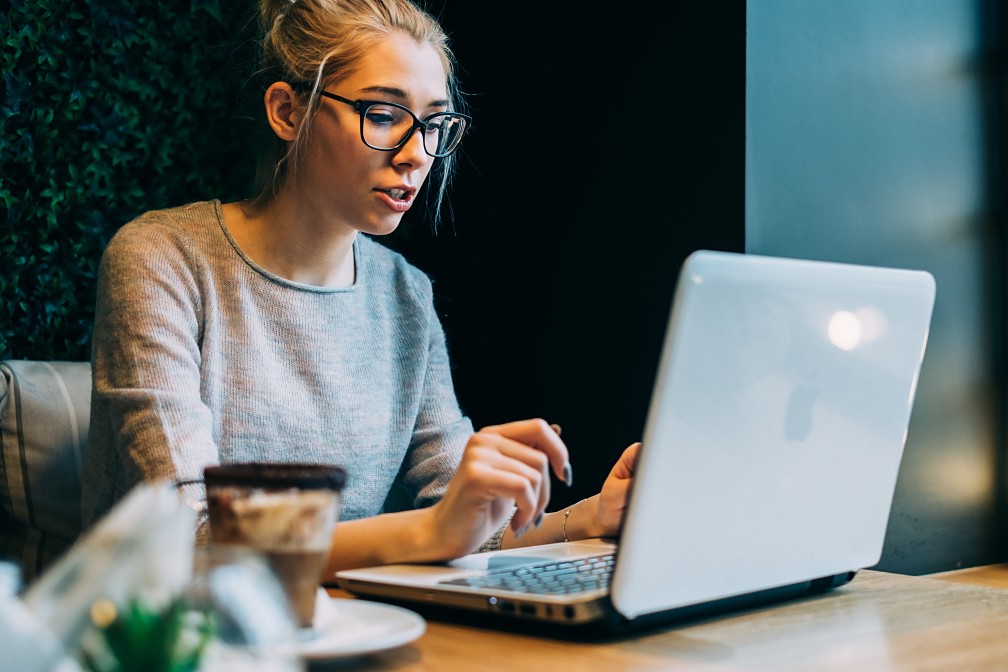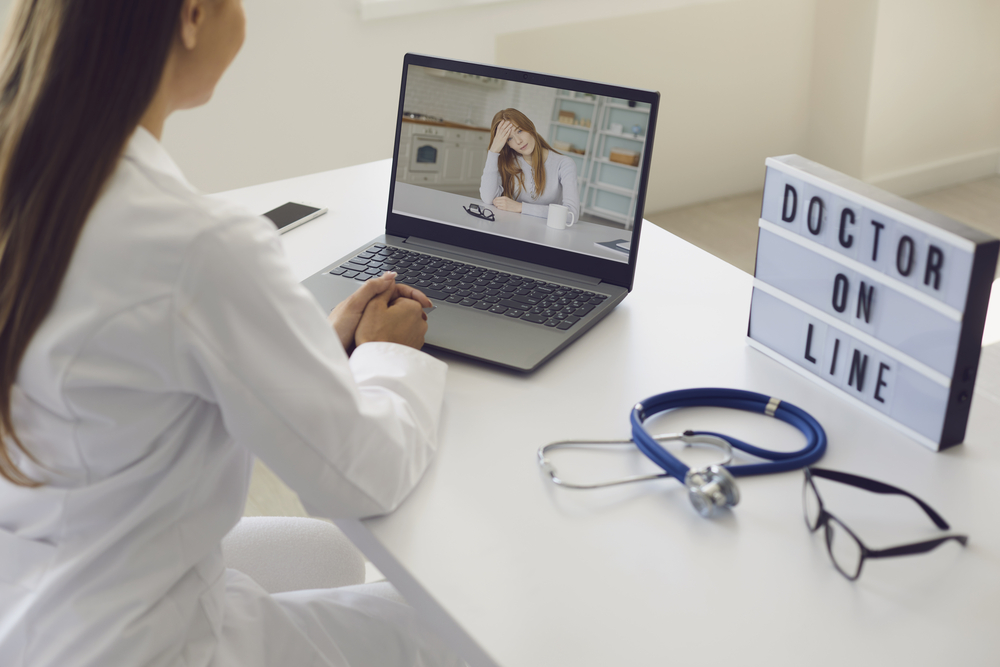 How to Book an Online Doctor Consultation
Sign Up: Download the Instant Consult App and sign up or log in to your account. Click on "Request a Consult" and follow the prompts. The first available doctor will connect with you within 15 minutes.
Start Chatting: Hop on a video call with our online doctor and discuss your health issues, symptoms, medical history, and any other health questions you may have.
Receive Advice and Care: Get personalised medical advice, specialist referrals, or prescriptions, all tailored to your specific needs.
What Can Our Online Doctors Help You With?
Our online doctors provide a range of on-demand medical services, including:
General Medical Advice
From minor ailments to significant health concerns, get instant answers to your health queries. With experienced and board-certified medical providers, you're assured of trusted advice tailored to your needs.
Specialist Referrals
Need a specialist? Secure a referral online. Our doctors can guide you to the right provider with medical specialties and expertise for your specific health concern.
Pathology Requests
Require a pathology test? Securely receive pathology requests online through Instant Consult. Our doctors are here to ensure you get the necessary tests with ease.
Radiology Requests
Need a radiology test? Our doctors can provide online radiology requests, connecting you to the services you need without the hassle of a clinic visit.
Medical Certificates
Unable to work due to illness? Obtain genuine medical certificates online with Instant Consult. It's simple, fast, and convenient, letting you focus on your recovery.
Online Prescriptions
Need to refill or start medications? Get online prescriptions from our trusted doctors and pick up your medications in the pharmacy of your choice.
Talk to Real, Experienced Doctors
At Instant Consult, we prioritise your health and trust. That's why every doctor you video chat with through our platform is thoroughly vetted and AHPRA-accredited. This ensures that you receive the highest standard of medical advice and care every time you reach out.
With Instant Consult, you're not just chatting with any doctor; you're consulting with professionals who meet Australia's rigorous medical standards. Your health deserves nothing less.
Our Doctors Specialise in Various Medical Conditions
Our team at Instant Consult is diverse, with providers who specialise in a wide range of medical conditions. Our Australian-registered doctors can give you advice on medical conditions that don't require face-to-face consultations, including:
colds
flu
allergies
indigestion
acid reflux
insomnia and sleep disturbances
minor eye and ear infections
minor skin conditions and irritations (e.g., rashes, eczema)
nasal congestion
constipation
diarrhea
menopausal symptoms
Instant access to chat with a doctor with a comprehensive range of services
With Instant Consult, you can chat with a doctor and get help for a wide range of medical requests, all from the comfort of your home!
1
Medical Certificates
Are you too ill to come into work and need to give your boss a medical certificate? With Instant Consult you can chat with a doctor and get a medical certificate sent directly to your app's inbox, all without getting out of bed!
2
Prescriptions
If you need a new prescription or need to update an ongoing one then you can use our app to instantly chat to a doctor who can prepare your prescription promptly!
3
Referrals
If you have a medical condition that needs treatment from a specialist, one of our GP's can send a digital referral straight to your app's inbox.
4
Pathology Requests
If you need a blood cell count or to check for STDs/STIs or need any other kind of bloodwork you can easily get a pathology request sent to your inbox by any of our fully licensed online GPs. You can then take the request to the clinic of your choice.
5
Radiology Requests
If you require any special kind of diagnostic imaging such as a CAT scan or an MRI you can get a request from one of our online GPs which you can then take to your preferred provider.
Why Choose Instant Consult?
Experienced Doctors: All our physicians are AHPRA-accredited, ensuring you receive top-tier medical advice and care.
Convenience: No need for appointments or waiting rooms. Connect with a doctor from the comfort of your home or on the go.
Secure and Confidential: All patient and consultation data are encrypted with 256-bit SSL certificates and digital certificate authentication.
Affordable: Consults are covered by Medicare, bulk-billed, and free for patients under 12 months of age.
Round-the-clock Availability: Health concerns don't follow a 9-to-5 schedule. That's why we have doctors available between 6 AM and midnight AEST, 7 days a week.
The ability to chat with a doctor instantly, right at your fingertips
Download the FREE Instant Consult app today and you'll be able to chat with a doctor from wherever you are!
Just download our FREE app for either Android or Apple smartphones and create an account with us in just a few simple steps. In practically no time at all you'll be connected to our full range of consult options so that you can get your medical errands sorted and get back to your life.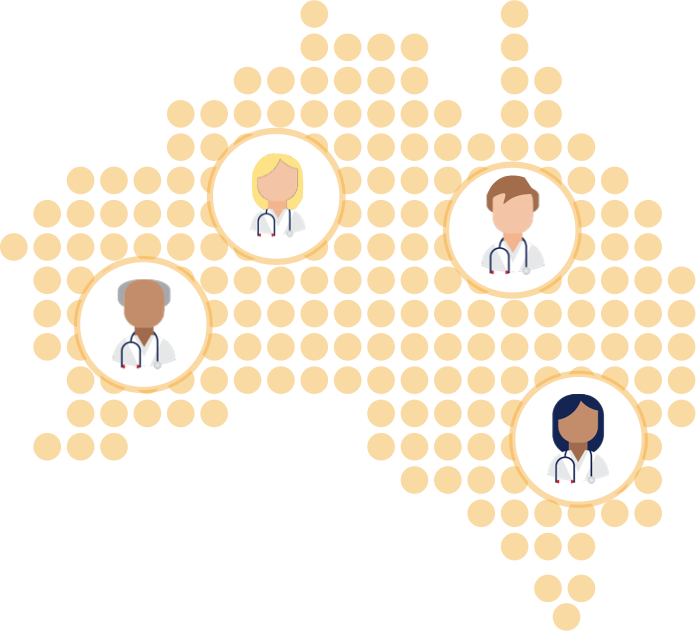 Community of Doctors
Australian registered, fully qualified, insured and experienced Doctors right at your fingertips ready for an instant online consult
Frequently Asked Questions
Consult fees depend on a timer, started and ended by the doctor, covering the entire consultation and any related documentation in your patient record.
Only patients under 12 months can be bulk-billed with a valid Medicare card. Others will incur private fees not covered by Medicare, which will generally amount to:
Standard Consult (<10 mins): $45.00
Long Consult (>10 mins): $55.00
Consults are timed and billed automatically. Your card is charged at the end of your online session. When requesting a consult, your card is pre-authorised but not charged. Only successful consults are charged. Cancelled or unsuccessful consults are refunded, but bank processing times may vary.
No, Instant Consult is designed for non-emergency consultations and should not be used as a substitute for urgent medical care. If you are experiencing a medical emergency, please seek immediate medical attention or call emergency services.
To download the Instant Consult App, visit the App Store (for Apple users) or the Play Store (for Android devices), search for "Instant Consult," and click "Download" or "Install".