Looking for an online doctor in Melbourne? Enjoy prompt online medical consultations from your home or anywhere with Instant Consult. From medical advice to prescriptions and referrals, our Australian-registered doctors are here whenever you need them.
Connect With Highly Qualified Online Doctors in Melbourne
In Melbourne and need a doctor? Instant Consult makes it easy. Our platform connects you with highly qualified online doctors through video consultations. Whether you're home or at the office, we're here to provide you with a premium healthcare experience anywhere in Melbourne or Australia.
With Instant Consult, you no longer have to worry about scheduling doctor appointments weeks in advance or spending time in waiting rooms. Our team of general practitioners are available to provide consultations, write prescriptions, issue medical certificates, and make specialist referrals. They're available from 6 AM to midnight AEST, seven days a week, even on public holidays – perfect for your after-hours doctor needs.
What sets Instant Consult apart is our commitment to convenience without compromising on quality. Our team of online doctors are Australian-registered and AHPRA-accredited. They are thoroughly vetted and selected for their expertise, experience, and commitment to patient care. That means you'll get the same level of care as you would in a traditional doctor's visit.
Instant Consult is more than just a service; it's a new way of accessing healthcare in Melbourne. It's convenient, it's professional, and it's tailored to your needs. Connect with us today and step into the future of healthcare. Let's make health management easier and more accessible for you.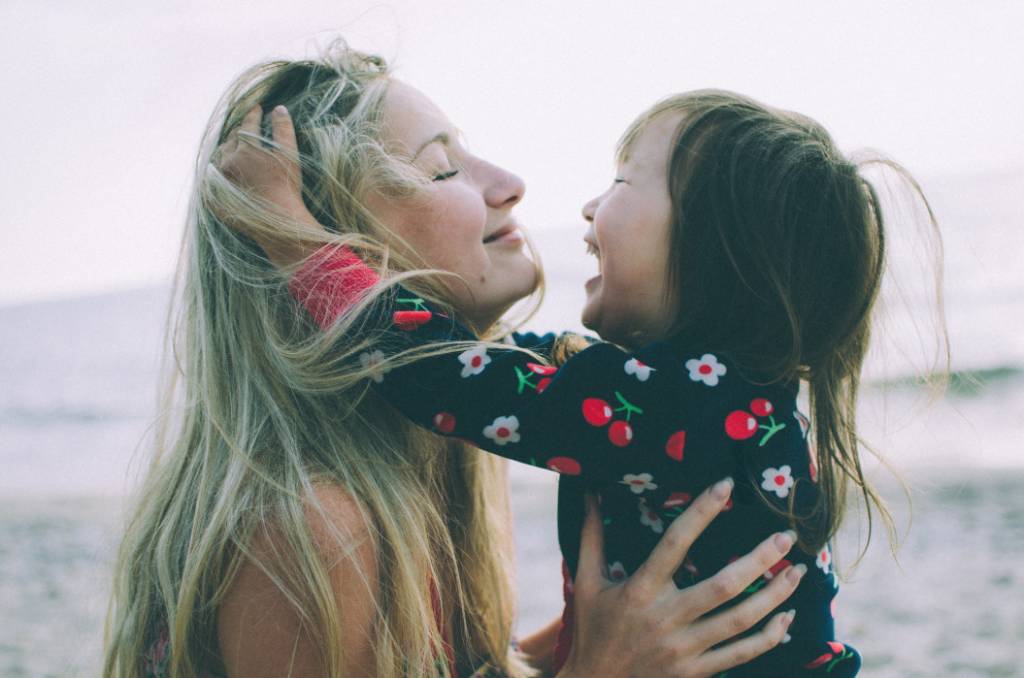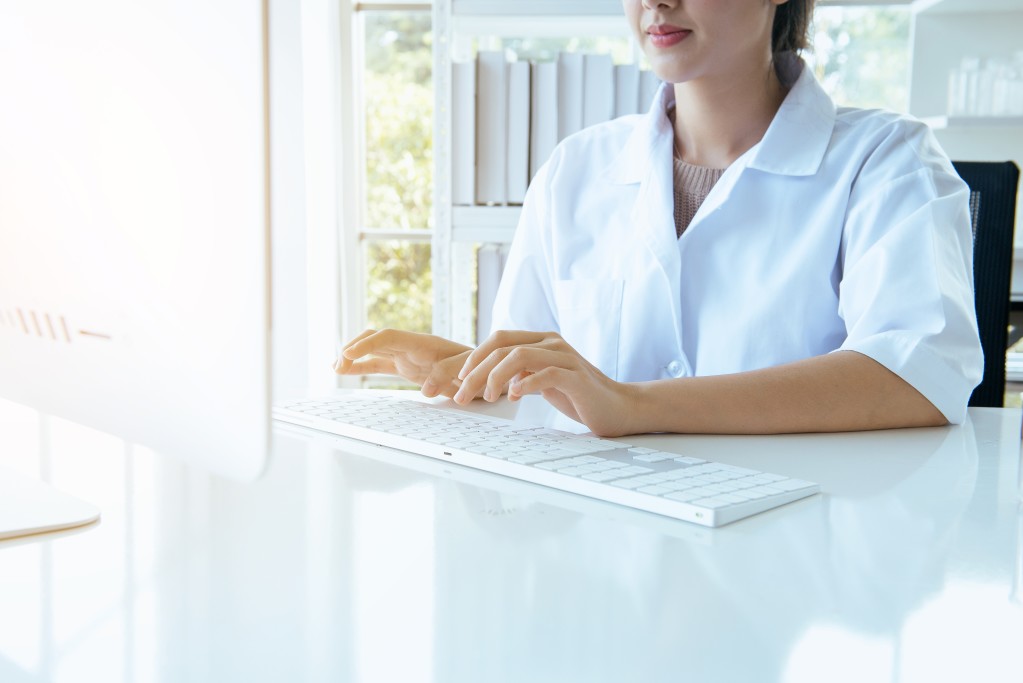 How to Book an Online Doctor Consultation in Melbourne
Request a Consult: Download the Instant Consult app and create an account. Click on the "Request a Consult" button and follow the prompts. The first available doctor will connect with you within 15 minutes.
Talk to Your Doctor: During the video call, tell your doctor your symptoms, medical history, medications, and any information they might need to make a full assessment of the medical services you need.
Receive Advice and Care: After the telehealth consultation, your doctor will provide you with medical advice based on the information you've given. They may also give you prescriptions, medical certificates, or referrals, depending on your needs.
Post-Consultation Actions: All prescriptions, certificates, and referrals will be sent to your Instant Consult Inbox and will stay there until you opt to delete them. You can take them to their intended recipient any time it's convenient for you.
What Can Our Online Doctors Help You With?
Our team of Australian-registered health providers are fully qualified to provide a range of health services, such as:
Medical Consultations: It's just like a regular doctor's visit, but online. No need to be stuck in waiting rooms or drive to the emergency department for minor health issues. Our online doctors can address your non-emergency health needs anytime, anywhere.
Online Prescriptions: Need medications or a refill? Whether it's a repeat prescription or a new one, our doctors can help you get the medications you need right when you need them.
Medical Certificates: Feeling unwell and can't make it to work or school? Our online doctors can issue medical certificates and even a carer's certificate if you need to take care of a sick household member.
Specialist Referrals: If our online doctors deem that you need to see a specialist, they can issue a referral. You'll get the specialist care you need without delay.
Pathology Requests: Whether it's a blood test or any other pathology test, our online doctors can arrange pathology requests that you can take to your preferred lab anywhere in Australia.
Radiology Requests: For X-rays or other scans, our online doctors can also issue radiology requests so you can get the appropriate treatment you need as soon as possible.
Instant access to chat with a doctor with a comprehensive range of services
With Instant Consult, you can chat with a doctor and get help for a wide range of medical requests, all from the comfort of your home!
1
Medical Certificates
Are you too ill to come into work and need to give your boss a medical certificate? With Instant Consult you can chat with a doctor and get a medical certificate sent directly to your app's inbox, all without getting out of bed!
2
Prescriptions
If you need a new prescription or need to update an ongoing one then you can use our app to instantly chat to a doctor who can prepare your prescription promptly!
3
Referrals
If you have a medical condition that needs treatment from a specialist, one of our GP's can send a digital referral straight to your app's inbox.
4
Pathology Requests
If you need a blood cell count or to check for STDs/STIs or need any other kind of bloodwork you can easily get a pathology request sent to your inbox by any of our fully licensed online GPs. You can then take the request to the clinic of your choice.
5
Radiology Requests
If you require any special kind of diagnostic imaging such as a CAT scan or an MRI you can get a request from one of our online GPs which you can then take to your preferred provider.
Why Opt for Online Doctor Consultations?
Convenience: Opting for telehealth services means no travel time or waiting rooms. You can speak to a doctor from wherever you are, saving time and hassle.
Flexibility: Schedule appointments at times that suit you. This is great for busy lifestyles or if you have difficulty getting to a doctor's office.
Comfort and Privacy: Consult with a doctor from the comfort and privacy of your own home. This can be particularly reassuring if you're discussing sensitive health issues.
Accessibility: Online consultations can be a boon for those living in remote areas or for people with mobility challenges.
Reduced Exposure to Illnesses: Visiting a doctor's office can expose you to other sick patients. Online consultations eliminate this risk, which is especially important during times like the flu season or an epidemic.
Cost-Effectiveness: Online consultations are often more affordable than in-person visits. You also save on travel costs and any associated expenses like parking or public transport.
Remember, however, that online doctor consultations are only recommended for non-emergency medical needs or minor illnesses that don't require physical consultations. If you're dealing with severe injuries, having chest pains, or difficulty breathing, you should go to the nearest emergency department at once. For medical conditions that cannot be fully diagnosed or treated without a physical consultation, we recommend visiting your regular GP.
The Benefits of Instant Consult's Online Doctor Services
Immediate Access: Instant Consult lives up to its name by providing quick access to doctors. You can get a consultation almost immediately without the long waits often associated with traditional doctor visits.
Convenience: With Instant Consult, you can see a doctor from wherever you are in Melbourne or Australia. This is extremely convenient for those with busy schedules or limited mobility.
Access to a Network of Professionals: Instant Consult connects you with a wide network of Australian-registered and AHPRA-accredited doctors, ensuring you receive expert medical advice.
Extended Hours: Our doctors are available anytime from 6 AM to midnight AEST, making healthcare accessible even after hours or on public holidays.
Cost-Effective: If you have a valid Medicare card, we provide bulk billing for patients younger than 12 months. If not, our consultation fees are also competitive and lower than most telehealth services. Check out our pricing page to gauge how much you can expect to pay.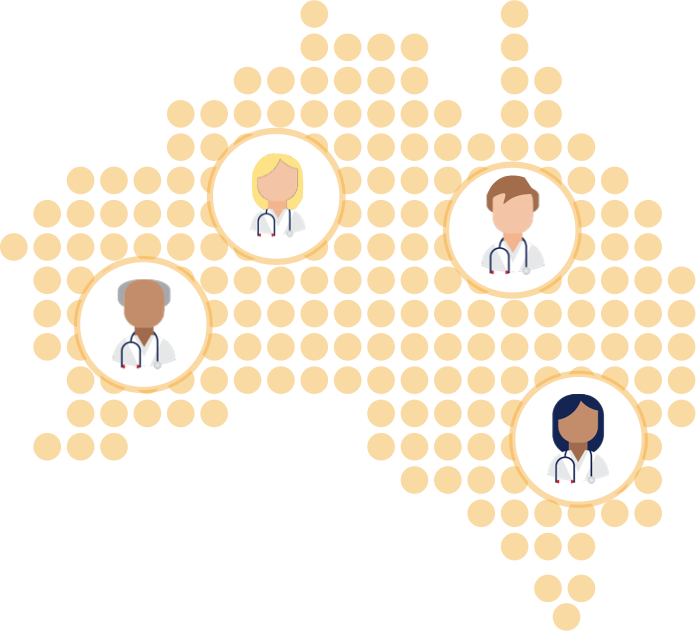 Community of Doctors
Australian registered, fully qualified, insured and experienced Doctors right at your fingertips ready for an instant online consult
Frequently Asked Questions