Need a doctor now? Book a doctor phone consultation with Instant Consult and talk to licensed and highly qualified Australian medical practitioners so you can get the medical care you need even after hours and on public holidays.
Convenient Telehealth Consultations With Licensed Australian Doctors
When you need urgent advice, a prescription refill, or a medical certificate, waiting for an appointment at your regular medical centre might not be quick enough – so you might be thinking about arranging a phone consultation with your doctor.
The good news is you can now have more than just a phone consultation with a doctor. With Instant Consult's telehealth services, a video consultation with highly qualified and fully licensed Australian doctors is now very much possible.
Instant Consult offers you the opportunity to have a video call with doctors who are fellows of the Royal Australian College of General Practitioners (RACGP) and the Australian Health Practitioner Regulation Agency (AHPRA), the highest qualifications that a doctor can obtain in Australia. This means you get the same high-quality medical services you would expect in a face-to-face consultation, even without going out of your home.
Our platform is easy to use – just request a consult, and we will help you find a doctor – in less than 15 minutes. This service is available 365 days a year, between 6 AM and midnight AEST – so getting the medical care and advice you need couldn't be easier.
Whether you're in a big city like Melbourne or in rural communities where medical centres are few and far between, getting the healthcare services you need is now as easy as pressing a few buttons. All you need is a smartphone or a laptop and a stable internet connection, and you can talk to our online doctors in real-time.
With Instant Consult, having a face-to-face conversation with a fully qualified GP is so much easier, wherever you are in Australia. There's no need to wait for your appointment time or queue up for hours just to get a medical certificate or a prescription refill. We make healthcare more convenient so you can focus on getting better without all the hassles of going through a traditional doctor's appointment.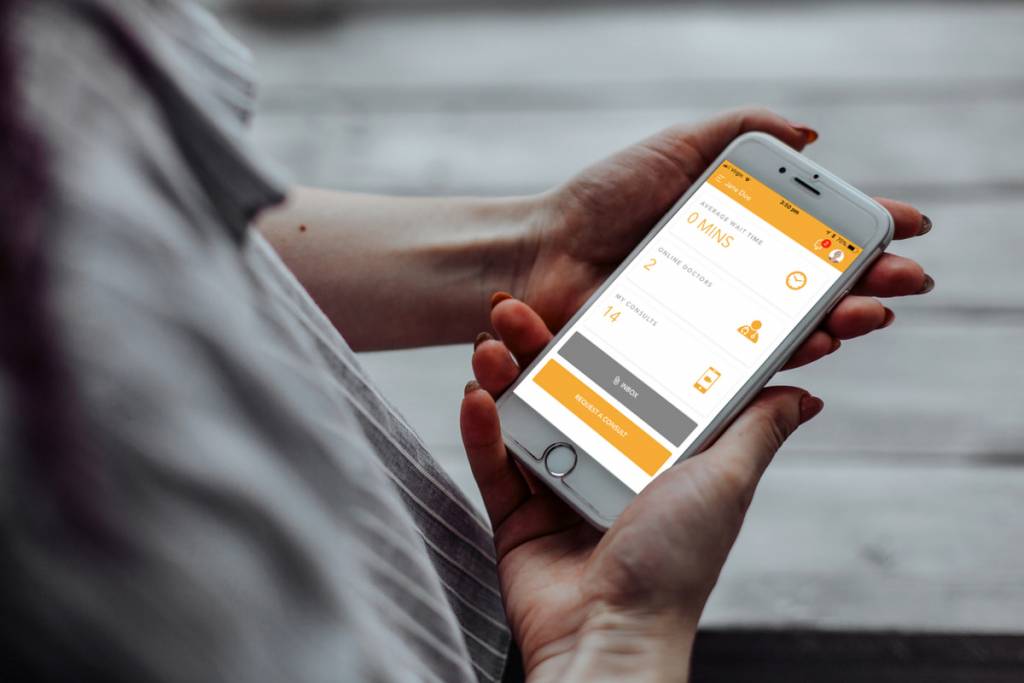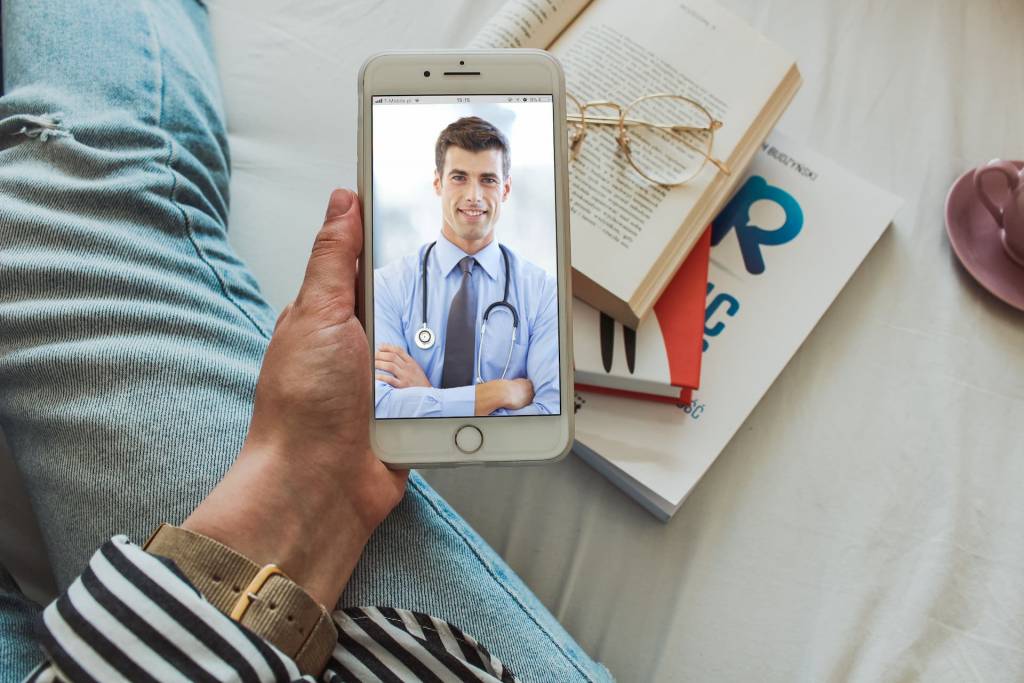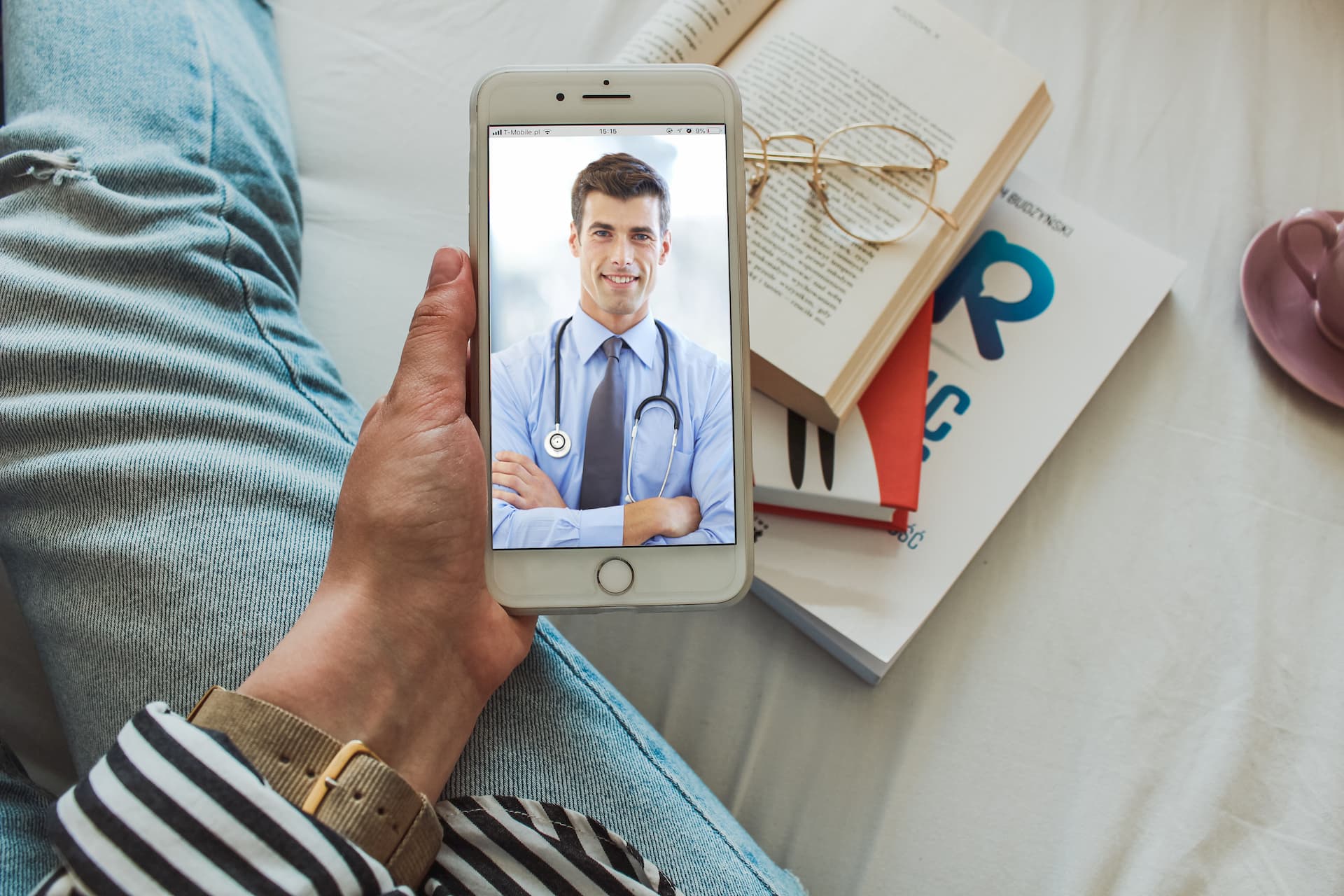 How to Book Phone Doctor Consultations
Sign up/Log in to Instant Consult: Create an account with us online to get started. If you are using a PC, laptop, or Android tablet, you can get access to the service through Google Chrome at the following URL: patient.instantconsult.com.au. If you are using an iOS device (either an iPhone or an iPad), you need to download the Instant Consult app from the App Store or the PlayStore for Android devices.
Book a Telehealth Consultation: To book online consultations, simply click on the "Request a Consult" button and follow the prompts. Within 15 minutes, you will be connected with a fully licensed and registered Australian doctor, ready to help you with your medical needs.
Chat with Your Doctor: During your consultation, tell your doctor about your medical condition, symptoms, medical history, and any other information that could help them assess your needs.
Receive Advice and Care: Depending on your symptoms and other information you provided, your doctor will provide you with medical advice, and, if necessary, prescriptions, medical certificates, and even specialist referrals.
Instant access to chat with a doctor with a comprehensive range of services
With Instant Consult, you can chat with a doctor and get help for a wide range of medical requests, all from the comfort of your home!
1
Medical Certificates
Are you too ill to come into work and need to give your boss a medical certificate? With Instant Consult you can chat with a doctor and get a medical certificate sent directly to your app's inbox, all without getting out of bed!
2
Prescriptions
If you need a new prescription or need to update an ongoing one then you can use our app to instantly chat to a doctor who can prepare your prescription promptly!
3
Referrals
If you have a medical condition that needs treatment from a specialist, one of our GP's can send a digital referral straight to your app's inbox.
4
Pathology Requests
If you need a blood cell count or to check for STDs/STIs or need any other kind of bloodwork you can easily get a pathology request sent to your inbox by any of our fully licensed online GPs. You can then take the request to the clinic of your choice.
5
Radiology Requests
If you require any special kind of diagnostic imaging such as a CAT scan or an MRI you can get a request from one of our online GPs which you can then take to your preferred provider.
What Medical Services Can You Get With a Phone Consultation?
We have helped more than 50,000 people, completing 10,000 consultations a month. With our telehealth service, you can get access to a general practice doctor that can help you with: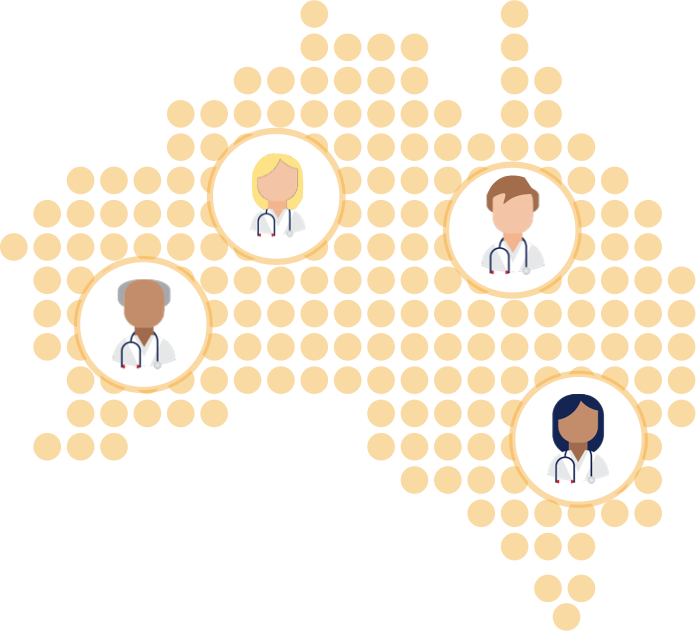 Community of Doctors
Australian registered, fully qualified, insured and experienced Doctors right at your fingertips ready for an instant online consult
Frequently Asked Questions
To access the service, you must be over 17 and currently residing within Australia. You need to have internet access (Wi-Fi or data) and either a smartphone, tablet, laptop or PC with video and microphone capabilities.
The fees for our health services are generally lower than what you would pay in face-to-face consultations, and we offer bulk billing for patients under 12 months of age with a valid Medicare card. Consultations are timed and invoiced automatically, with the cost deducted from your nominated debit or credit card once the consultation is finished. Learn more about how much you can expect to pay on our pricing page.